Bankside Cuisine | Spanish Omelette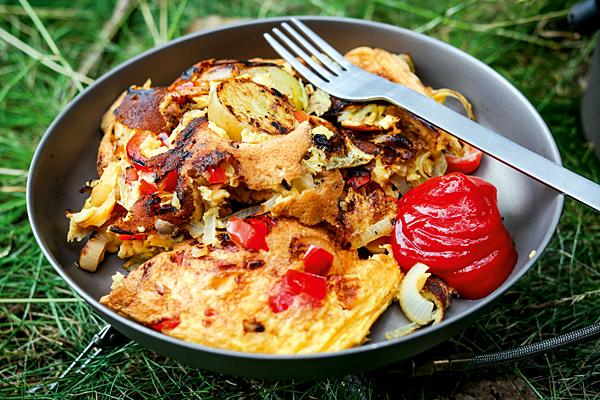 A simple bankside omelette will give you the energy to be out and about looking for carp. Eggs, potatoes, onions and many vegetables store relatively well at ambient temperatures, so will keep well when out on the bank too, leaving precious room in your cool bag for the important stuff!
It's also easy to customise with all sorts of ingredients, and some grated cheese will take it to another level (Gouda and Comté both work wonders).
Serves: Two
Difficulty Rating: 3/10
You'll Need: RidgeMonkey Connect Combi or Deep-Fill Toastie Maker
Ingredients:
• Four eggs
• Two new potatoes
• Half an onion
• Red pepper
• Oil
• Salt and pepper
Home Prep: Make life easier for yourself by pre-preparing your veg – however, it won't last as long if you do so.
Method:
1. Fill a RidgeMonkey pan with water and bring to the boil.
2. Add chopped new potatoes and cook through.