VALLEY BAITS LTD | New Baits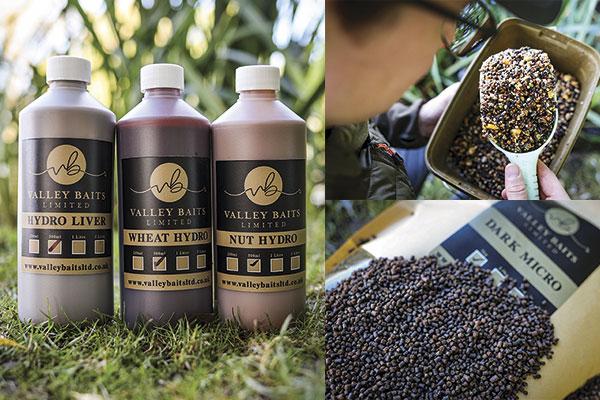 Yet more quality baits and respectable prices from the Valley.
VB CM20 SEED MIX
RRP: From £1.50
Valley Baits' own house blend of 20 seeds, oils and additives – this seed mix is renowned for being a Crater Maker (CM)! Full of tiny particles, plus loads of additional attraction from the additives, the mix is guaranteed to get the carp really rooting around on the lake bed, until both the seeds and the lake bed have disappeared! It makes the ideal base to any spod mix or can be used on its own as the perfect prebait!
The mix also includes a few larger grains of maize/corn, which enables the use of larger hook baits alongside the mix. Valley Baits also offers the ability to swap out the corn for tiger nuts.
HYDRO LIQUIDS
RRP: From £3
Three hydrolysed liquids that have become proven carp catchers, which are perfect for use in bait making, as well as adding to particles and groundbait mixes or for simply glazing up boilies. These liquids have been sourced from a reliable source to provide some of the best quality products on the market today.
Similar to the Active CSL but based on steeped wheat fractions, Hydro Wheat has a much higher sugar/carbohydrate content and hence a higher enzyme activity, which is proven to be irresistible to carp. Many rate this liquid even better than CSL itself.