ROD HUTCHINSON | Fluoro Naturalz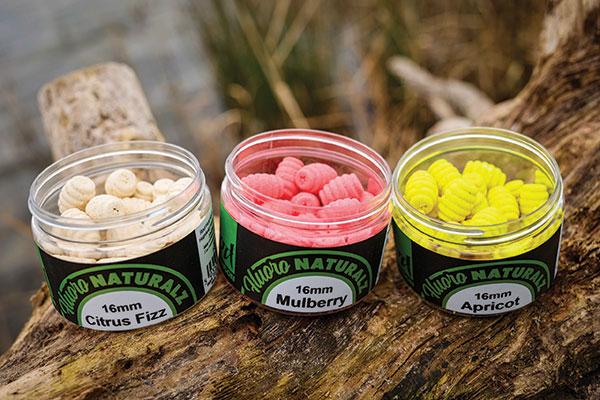 Rod Hutchinson was one of the very first anglers to create his own range of dedicated flavours for boilie making, where some of his original bottled formulas are now very sought after indeed. There have of course been some stand-out combinations that carp fanatics favoured throughout the years, including that of Apricot, Citrus Fizz and the outstanding Mulberry. These three flavours are now being put to good use to create a range of fluoro hook bait options that has recently been added to the growing Naturalz range.
The unique shape of the Naturalz baits will most certainly be something many carp will have never seen before. Cylindrical in shape with multiple ribs running along the length, the visual attraction will be an element that equals the pungent fruity flavours. Being a wafter-style bait, these are ideal for use over low lying weed, silt and gravel where they sit enticingly while at the same time covering hooks to fool the wariest of carp.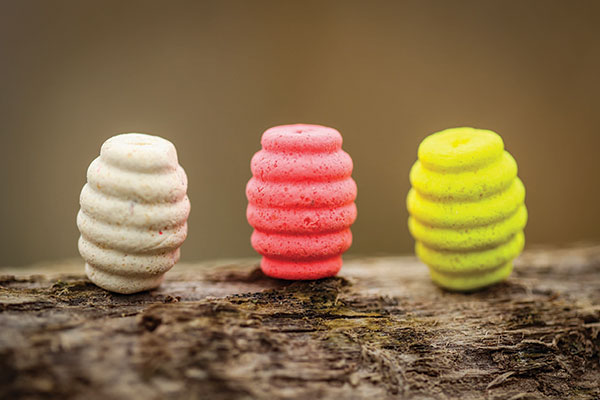 Available in 16mm, the Citrus Fizz are fluoro white in colour, the Apricot are fluoro yellow and the Mulberry are fluoro pink – three colours that have stood the test of time and consistently see the downfall of many carp. By carrying all three colours at any one time you will be able to see which is working best on any given day. You could also experiment by mounting the baits lengthways, sideways or even at an angle to create a presentation that pressured fish will not treat with caution.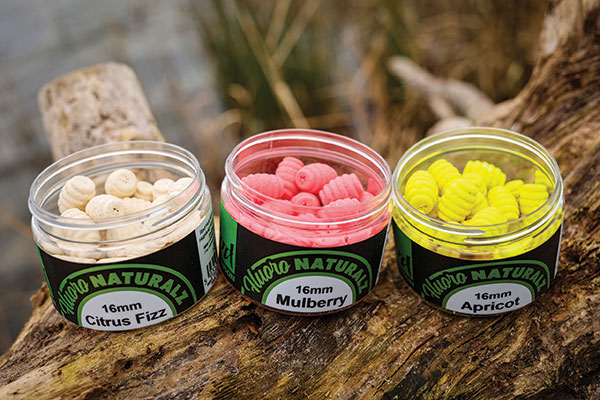 RRP: £7.49
Website: WWW.RODHUTCHINSON.CO.UK