RIDGEMONKEY | Choppa Boilie Cutter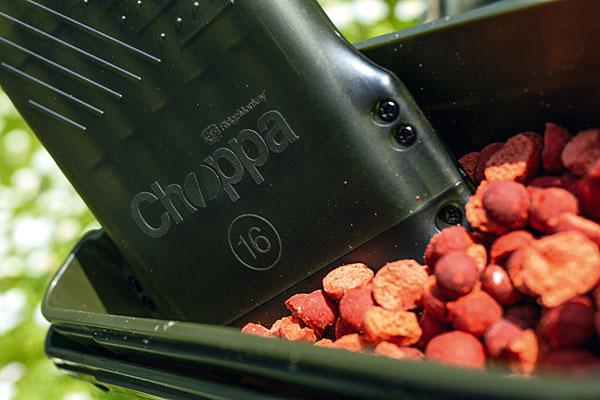 Designed to make your bait go further and reduce the time to create larger volumes of halved baits, the Choppa Boilie Cutter is available in three different sizes: Small 14-16mm, Medium 18mm-20mm and Large 22-26mm, to help cater for the most widely used boilie sizes both here and abroad!
The uses for halved boilies are endless; not only do they take on liquids and attractants quicker, they will also leach their food signals faster when introduced. They also create far tighter feeding spots on marginal shelves and sloped edges, holding bottom on river beds, as well as allowing the user to bait with boilies over low-lying weed. Not to mention by halving your baits you are simply doubling the amount of individual baits present, making your baits go further and last longer while keeping the fish in your swim for an increased amount of time!
The Choppa is a simple device that will cut multiple boilies quickly and efficiently, saving time and effort over more traditional methods. It is not only easy to use and empty but is a hard-wearing two-piece compact design comprising a stainless steel cutting blade and quick-loading system finished with minimal branding in a translucent khaki green colour.
To use simply break the device into two, fill the multiple filling slots to the recommended line, slide the outer case over the top and push down. To empty all you have to do is flick the door open and all your cut baits will fall free.
In recent years we have seen a different product hit the shelves that also cuts baits; however, with just a single barrel, preparing larger quantities of baits still took time. The main difference, apart from design and mechanism, with the newly launched Choppa is the fact it has six barrels to take more bait, making the job faster than ever before. So if you want to save time and process more bait then this new bait gadget has got to be worth a look.
We are certain the Choppa is going to find a place into many a bait gurus bucket.
RRP: £14.99 TO £18.99
WEBSITE: www.ridgemonkey.co.uk