DT BAITS | Cold Water Green Beast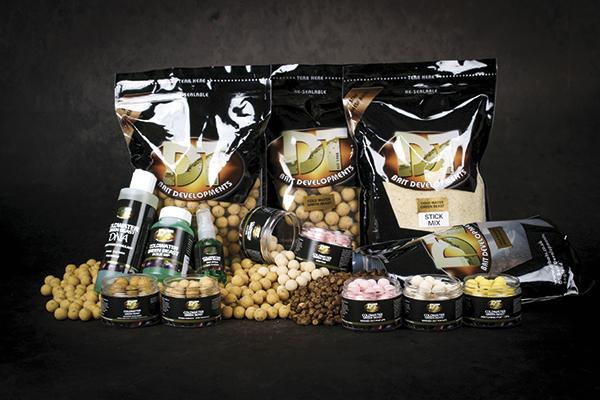 It is never too early to prepare for winter because before you know it we will all be donning our winter garments for some of the most challenging fishing of the year. In these testing times we require a high quality food source that carp will easily digest and the Cold Water Green Beast from DT Baits ticks every imaginable box. With a proven track record in the harshest winter conditions, its coarse make-up, high levels of proteins and exceptional flavour leakage, will no doubt make this an exceptional bait for year round use! It would most certainly be advantageous to use a bait such as the Cold Water Green Beast when the majority of anglers are using fishmeal based baits.
The birdfood base of the Cold Water Green Beast gives off a beautifully rounded and creamy profile with a distinct summer berry flavour of blackcurrant. Additions of whey powder and calf milk replacement help to significantly boost the protein content of the bait and the carp will absolutely recognise this as a nutritionally beneficial food source. The boilies are also wonderfully soft and fish will appreciate this as they will expend less energy to consume free offerings. Both freezer and shelf life versions of the bait are on offer in sizes of 15mm, 18mm and 22mm, which are supported by various products to make the most of this legendary bait. You will also find that the Cold Water Green Beast is highly visible, especially once introduced into crystal clear waters found in the depths of winter.
DT Baits provides the option to purchase 1kg bags of bait or bulk packs depending on budget and time you have at your disposal. Significant discounts are applied when purchasing 20kg, 50kg or 100kg of this cold water phenomenon.
There are three choices of pop-up to accompany the food bait, including the matching pop-ups as well as the washed out pink and whites, available in sizes of 12mm and 15mm respectively. The Cold Water Green Beast Wafters are purchasable in the same colours as the pop-ups in 15mm and 18mm sizes and will help to negate the weight of any hook to fool the trickiest of carp. What is a really interesting part of the range are the boosted hook baits, which have been soaked in liquid foods and refined nut oils for six months to ensure maximum attraction is released into the water once submerged. These too are available in 15mm and 18mm.
Being such a coarse bait the Green Beast accepts liquids readily and the matching Boilie Dip and Bait Spray will seep into free bait and hook baits extremely quickly – you can really see where the 'Green Beast' name comes from here!
Lastly and by no means least are the dry food items to complement the boilies in the form of the matching pellets and stick mix. Cold Water Green Beast pellets are available in various pack sizes where the unique and irresistible flavour disperses flawlessly in cold water. The matching stick mix makes use of the quality ingredients that are found in the boilie, including the addition of a refined nut oil, making it perfect for using straight out the bag. It's safe to say that this DT Baits classic is here to stay!
Cold Water Green Beast Boilie Range RRPs;
1kg Shelf Life and Freezer Baits: £11.99
Bulk Shelf and Freezer Baits: £154.90 to £690
Booster Hook Baits: £6.50
Hard Hook Baits: £4.95
Pop-Ups: £6.60
Wafters: £6.97
Boilie Dip: £7.42
Bait Spray: £5.99
Pellets: £4.39 to £15.11
WEBSITE: www.dtbaits.co.uk