VASS | Fleece-Lined Boots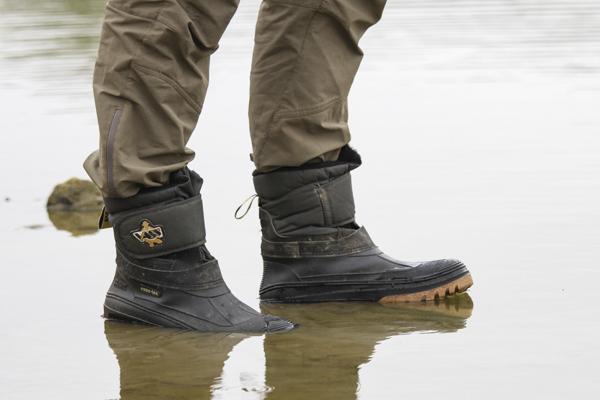 The Vass collection is synonymous with quality outerwear, with the yellow straps of the waders adorning many pro anglers shots over the last few years. The rainwear specialist has come up with a design that has been utilised in the past but has made a few tweaks that have benefited the angler.
The main angler-friendly points include the quick-release Velcro strap, which helps easy slip on and off during the night. The waterproof lower helps to stop your feet getting wet, which will prevent the weather wicking the heat from your feet. The upper textile offers shower resistance should you be caught out in the rain.
The main differences to many boots is the lightweight and flexible nature, which helps when moving long distances through the sticky mud that so often adorns many clay-lined pits in the winter months. Another benefit that will help is the lack of metal components, which so often on these types of boots rust cause the laces to eventually fray and snap.
Just in time for winter these boots will be strolling the banks of your local water offering the angler comfort and style!
RRP: £64.99
WEBSITE: www.vassrainwear.co.uk