Heritage Ltd Edition Landing Net Bag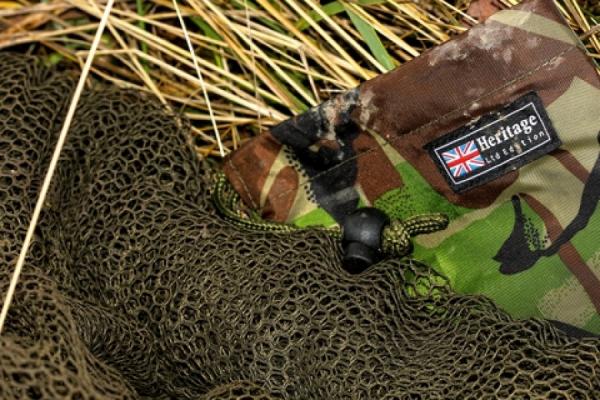 Fishing short overnight sessions often leads me with the predicament of where to keep my wet net while trying to maintain a relatively clean car.
Well since I have been using the DPM landing-net bag life has become a lot easier and a lot less smelly.
I used to keep my net in my rod bag or leave it strewn across the tackle in the back. With a designated bag it can now be kept to one side and nothing else will get wet. Even better, if I have managed a fish nothing will get contaminated with slime and that hard to eradicate fishy aroma.
Constructed from 4oz PU-coated nylon fabric it has proven to be durable and the military-grade stitching has yet to let me down, even when trying to cram my landing net and banksticks in the same bag. Although I have tested the DPM version here, there is also a solid olive or black option to suit both your style and existing luggage.
DAN MURRELL'S VERDICT
A handy product that's built with quality in mind.
RRP:
£10.99
FOR MORE DETAILS GO TO:
www.heritageltdedition.co.uk