GEMINI | Tidy Rigs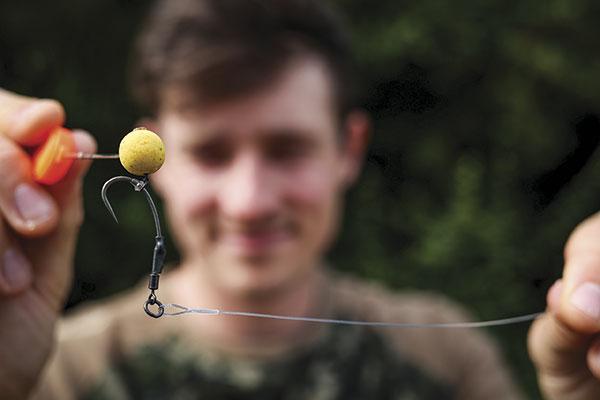 Ready tied rigs offer an array of advantages including neat and tidy presentations, quick-change function for speed and quality assured components that get you angling to a high standard straight from the packet. We take a look at both a pop-up and bottom bait presentation utilising fused fluorocarbon hook links that will certainly put more carp on the bank for you.
The Ronnie rig needs no introduction, having found itself among the very top percentage of pop-up presentations used by anglers today. This extremely effective low-lying pop-up presentation results in superb hook-holds, reset function and anti-tangle properties. Utilising a super-sharp curved hook pattern, 100 per cent fused bond fluorocarbon boom, there are no knots to rely on, but instead a seamless and dependable presentation designed to work over an array of lake beds.
The Turbo German rig is primarily designed for fishing with bottom baits, snowmen and wafters; working on a similar no-nonsense approach to the Ronnie rig, it is renowned for anti-tangle properties and incredible fish hooking capabilities. An evolution of the proven German rig, the benefits of incorporating the stiff 100 per cent fluorocarbon hooklength are increased stealth and rig concealment, while making it a truly hard presentation for the carp to reject.
Both presentations are assembled right here in the UK, meaning quality control is second to none. Supplied on 7in 30lb braking strain 0.50mm fluoro hooklengths and combining proven components, Tidy Rigs represent strength and durability you can depend on. There are two rigs per pack and both rigs come in either a barbless or micro barbed hook pattern and are available in sizes 4, 6 and 8.
RRP: £4.25
WEBSITE: www.geminicarptackle.com