Eagle Claw Trokar Hooks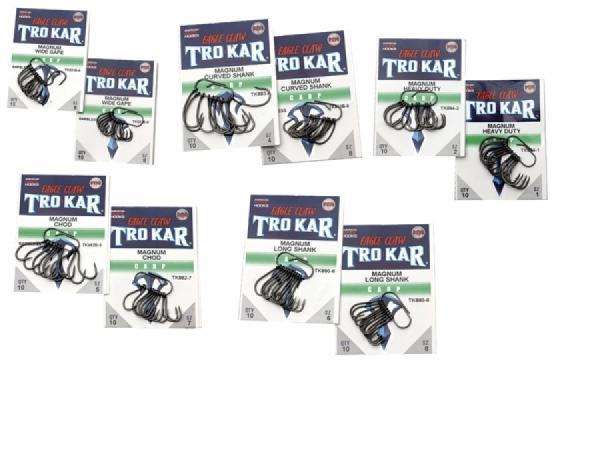 We take a look at the range of hooks from Reuben Heaton, the only ones on the market using surgically sharpened technology. TroKar uses special and proprietary high-carbon steel called Q741. This unique blend was specially created for the hook range. (RS)
Magnum Wide Gape £TBC On first impressions these hooks are extremely sharp; in fact, every one out the packet is sticky sharp. They are available in size 2, 4, 6 and 8, (6 and 8 barbless) and would suit PVA bag tactics perfectly. A variety of sizes means that there is something in the range for everyone.
Magnum Curved Shank £TBC With five hook patterns in the TroKar Magnum carp range, and supplied in quantities of 10, the Curved Shank is perfect for using with a traditional knotless knot. With the eyes being epoxy sealed and a PTFE coating, you can fish with complete confidence. Available in sizes 2, 4, 6 and 8, (6 and 8 barbless).
Magnum Chod £TBC These have the widest range of sizes available, 4, 5, 6, 7 and 8, (5 and 6 barbless). With an aggressive point and out-tuned eye, these razor-sharp hooks will be a great asset to your tackle box armoury. The three-sided symmetrical point of the hook makes the process for sharpening easier by simply following the contours of the hook.
Magnum Heavy Duty £TBC The surgically sharpened technology creates a precision ground, triple-sided point that penetrates with as little as half the pressure as other hooks and this pattern is sure to nail you a few carp. Available in sizes 1, 2, 4 and 6.
Magnum Long Shank £TBC Available in sizes 2, 4, 6 and 8 (6 and 8 barbless), these have a shorter hook point than most long shank hooks. However, with the special and unique hook point ratio that has been specifically designed for its technique, it is a pattern that is sure to up your hooked-to-landed ratio and would suit blow-back presentations seamlessly.
TAKE NOTE! Currently, each of the above hooks are retailing at £6.99 but with the value of the dollar set to change so may the price!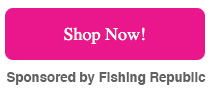 Like what you see?

Or buy a single issue