Carp Spirit Razor Point Hooks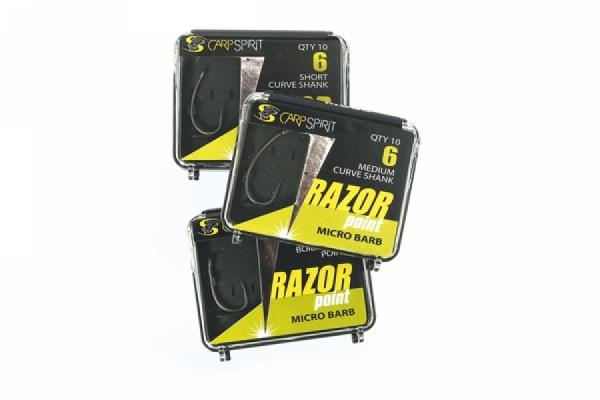 THE TACKLE BOX'S LEE JACKSON SAYS: I must admit to being highly delighted when this range of hooks was reintroduced to the market, albeit under the new Carp Spirit banner. I'd been using these for quite a while when, unfortunately, they became unobtainable, which is most annoying when you find something that you like and are confident in.
Made from the highest-grade Japanese carbon steel and finished in a non-reflective PTFE coating, these hooks have a microbarb, are ultra-sharp straight from the well-designed protective box that they come in and maintain their sharpness even after a number of uses. My favourite pattern, and the one I've used most, is the Medium Curve Shank. The other patterns that we stock are the Short Curve Shank and Boilie Beak Point. If, like me, you like a reliable hook that doesn't need sharpening straight from the packet, then these are for you.
LEE JACKSON's VERDICT "A great product that has returned to the market."
£3.99
FOR MORE DETAILS GO TO WWW.CARPSPIRIT.COM
OR VISIT THE TACKLE BOX AT WWW.TACKLEBOX.CO.UK