VASS | Warm Neoprene Boot And Wader Liner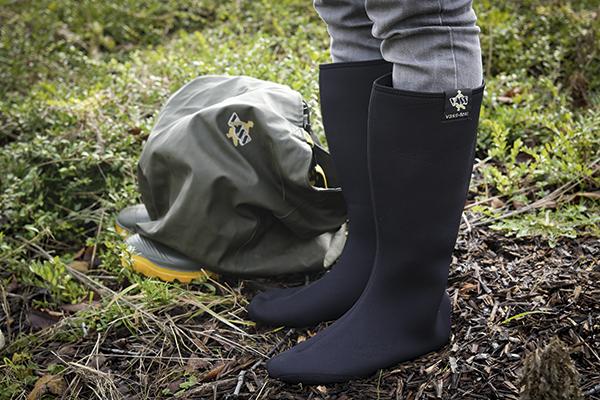 With winter well and truly here, one of the worst things in fishing is getting cold, damp feet. Wellies provide the best protection from mud and wet grass, while waders are a pure necessity if you're in and out of the margins; however, neither are the warmest of footwear in their native form. Step in Vass and their introduction of the Warm Neoprene Boot and Wader Liner! It's exactly as the name suggests – a warm 3mm neoprene liner to fit inside your Wellington boots and waders!
Now this isn't a neoprene sock, it's not supposed to fit snugly on your foot, rather it should fit flush into the boot. Either fit them to the boot and fold the tops over or you can wear them on your feet in the bivvy, then you can slide your feet into your boots with ease and hey presto, wave goodbye to frozen toes!
The neoprene material traps loads of tiny air pockets for warmth, and also provides a nice spongy texture, making your welly style boots ultra-comfortable to wear. Furthermore, being machine washable you can avoid the horrendous situation of stinky welly foot!
The neoprene liners are designed to pair perfectly with all of the Vass waders, and wellies. If you're after a real winter warmer, try pairing them with the winter lined R boot for dual layer luxury! Keep those tooties toasty!
RRP: £17.95
WEBSITE: www.vassrainwear.co.uk