VASS | R Boot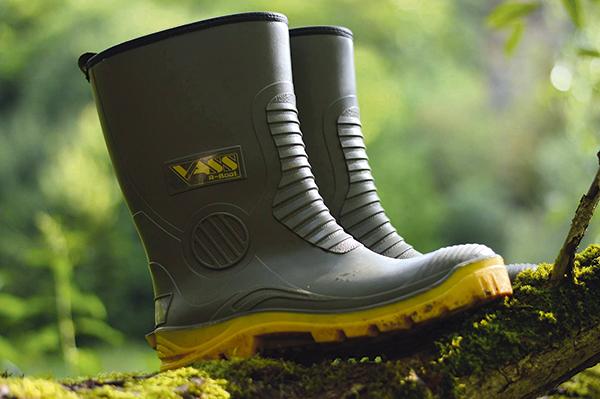 With the coldest months of winter upon us there is no clothing item more essential than a decent boot. Sub-zero temperatures and muddy banks will punish those wearing trainers, or any shoe for that matter, in no time at all. If there is anything you want to spend your money on this coming winter it is a quality boot, and where better to look than the items that Vass has to offer.
The R Boot is the ultimate footwear for when conditions are extremely muddy and wet. Not only does it feature a superior base on the boot with Vass' very own chunky sole, but when needed to be removed there is a heel kicker large enough to prevent the angler from needing to use their hands to do so. The size is key for maximum comfort as they are only a three-quarter length boot but are also fully waterproof up to the maximum height.
As expected with Vass items the build quality of the R Boot is consistent with any other product within the range. There are various points around the boot that are reinforced, including the ankle, lower shin and toe area, and this is vital when scaling steep slippery banks or ground that you are not so familiar with.
Available from size 6 all the way up to 12 there is the added option of choosing a studded or non-studded boot too. Most importantly of all, when tucked up in bed and the alarm sounds during the night the entry point of the boot is wide enough to allow for the foot to slip in quickly and effortlessly, even with the fur winter liner in place.
RRP: £47.95
WEBSITE: www.vassrainwear.co.uk