TF GEAR | Extreme Boots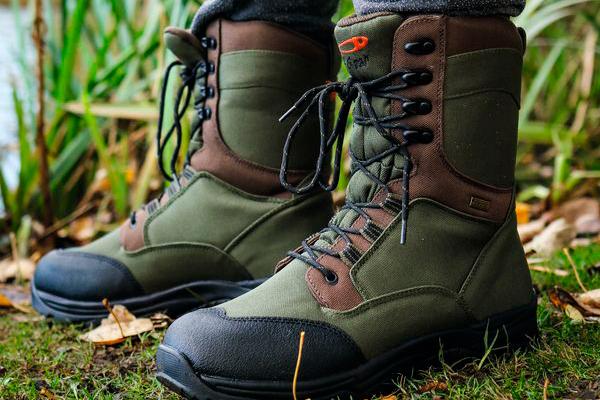 Muddy banks will be a common theme in the coming months as are puddles, frosts and, you never know, we may even see a few inches of snow! If you haven't already, it would be a good idea to ditch the lightweight footwear, whether that be trainers or low cut boots, and go for something that is a little more suitable for the time of year.
TF Gear's Extreme Boots are one such example that are just the ticket for the autumn and winter, though these can be used all year round. The Extreme boots are a high boot for maximum protection and the support they offer the ankle is exactly what's needed when walking around in slippery conditions. Not only will they help prevent unexpected twists on unstable ground but when the boot is turned upside down you can clearly see the high quality and thick outsole boasting an impressive grip.
The entire boot is a durable piece of kit and is completely waterproof while also being breathable and warm. When the cold really bites, add to the mix a pair of thermal socks and you will be ready to rock for the coldest days and nights ahead. To further enhance comfort TF Gear has included inbuilt shock absorbers that will prove to be essential when walking and navigating on harder ground, therefore creating the perfect boot. The Extreme Boots are available in sizes ranging from UK 6 to 12. TF Gear's very own precise fit system ensures consistent comfort for long periods and with plenty movement available in all of the right places anybody looking to invest in a new set of boots will not be disappointed.
RRP: £59.99
WEBSITE: www.totalfishinggear.co.uk