SPEERO | Rod Protection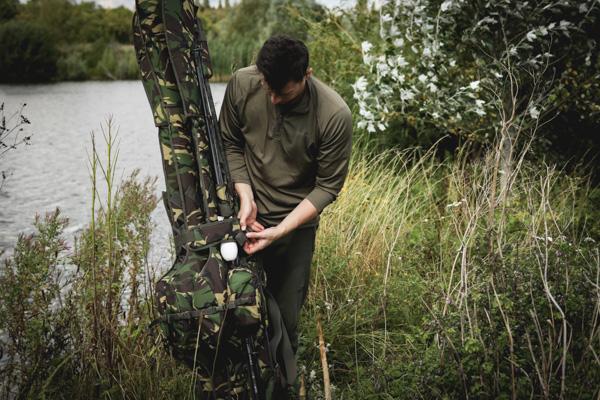 5/6 Rod Holdall
£115
When you want to be organised and go fishing at short notice it makes sense to use some high quality luggage, helping to make life just that little bit easier. Fortunately Speero's own 5/6 Rod Holdall allows for a total of five made-up 12ft rods to be housed internally, with generous padding protecting valuable tackle items and prepared rigs ready for the next session.
An extra rod can be stored externally too, as well as a landing net using the dedicated pocket and retaining loop. A brolly can also be comfortably stored on the outside of the Speero Rod Holdall along with storm poles or banksticks within the external zipped pocket.
The typical durable Cordura material from Speero will see this holdall last for many seasons to come and is available in its own green or DPM option.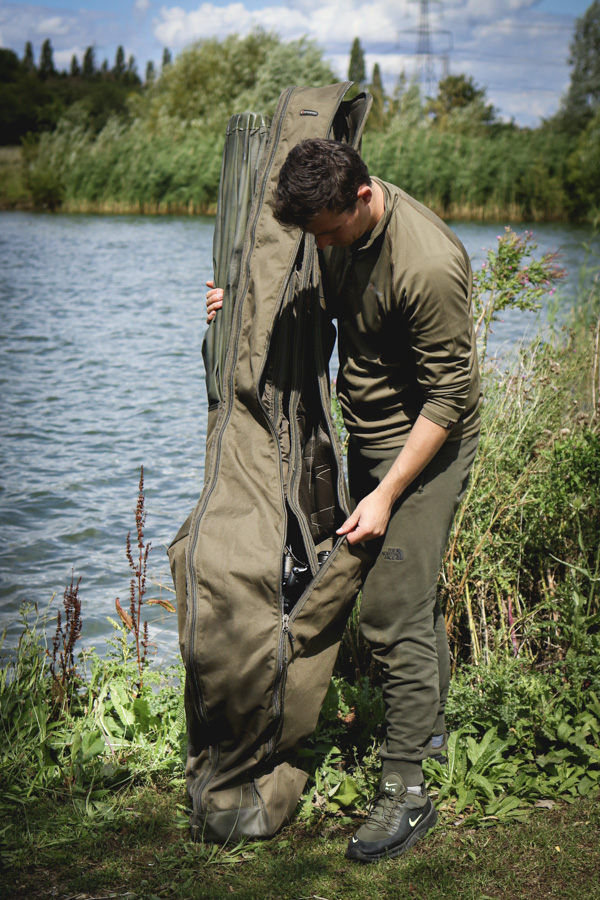 Quiver System Base/Hood
£39.95/£29.95
The great benefit to using a quiver system is that it can be customised to the angler's preference and it is no different with the adaptable Speero Quiver System Base. With the base the system can be used from the off by storing rods, nets and shelters instantaneously, although should there be a need for further protection of rods there is an opportunity to buy complementary products in the Speero range.
The main compartment of the quiver system will hold any manner of brollies and nets whereas the outer rim will hold up to a maximum of five rods, whether they be 12 or 13 feet. A retainer, weigh sling and storm poles will sit perfectly in the two large external pockets. The hood simply provides exceptional padded protection to the most vulnerable parts of the rod that are easily damaged in transit.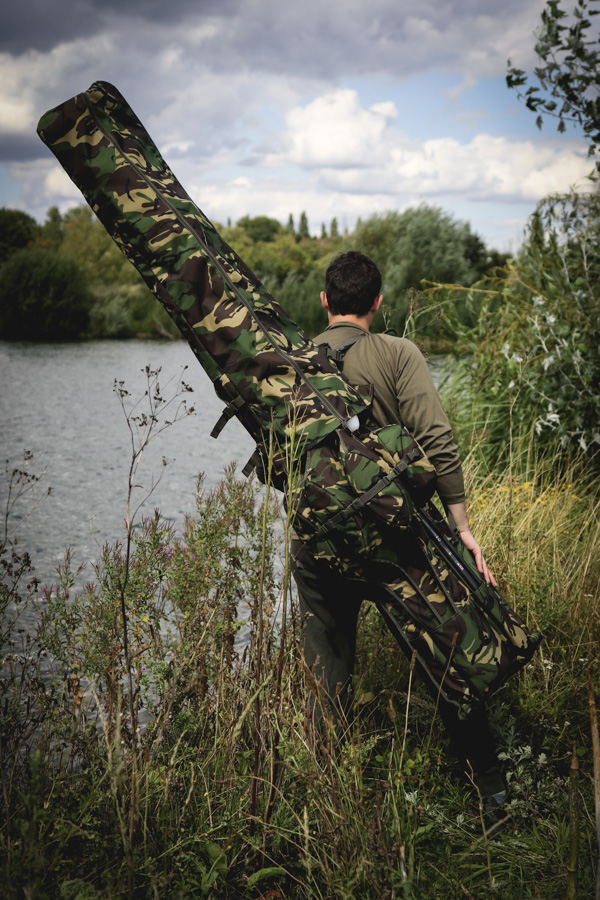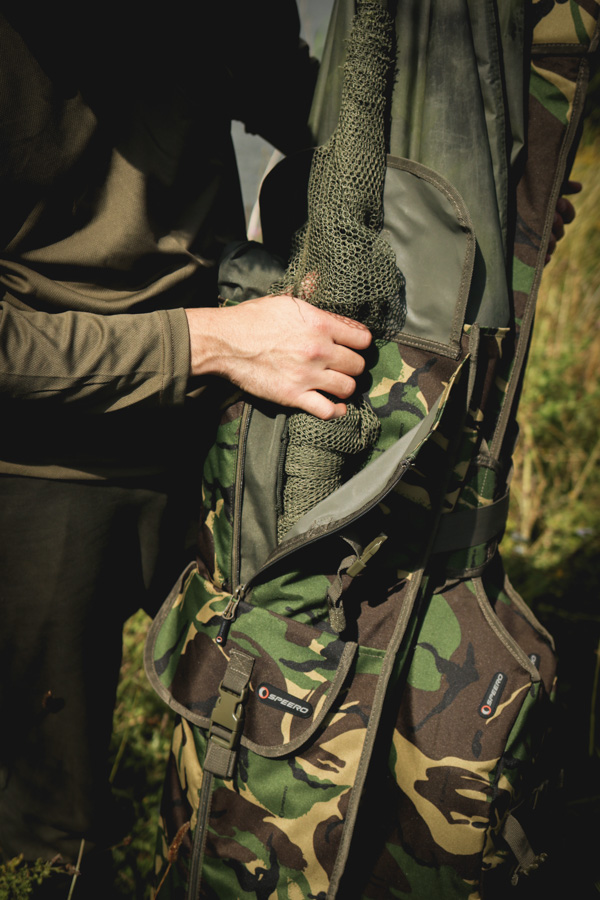 Adjustable Rod Sleeve
£29.95
Something a little different to many other rod sleeves out there is Speero's take on rod protection, and what a beautiful concept it is with its two-piece design. The adjustable rod sleeve is capable of holding both 12ft or 13ft rods with 50mm butt rings, meaning chopping and changing rods is no bother, without the need to buy a different length sleeve.
Being fully padded this will care for your carbon admirably as well as any big-pit reel you could ever wish to use. The rod sleeves also clip to one another perfectly, especially so when installed in the quiver system.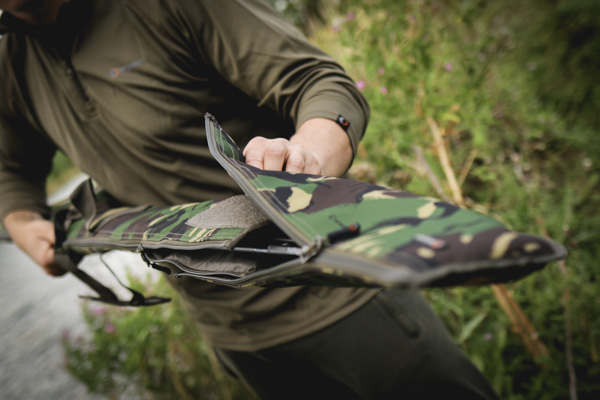 Reel Pouch System
£15.95
If complete rod protection is not required then it would make sense to have a look at the more lightweight options in the range, such as the Reel Pouch System. Each end of the rod will be secured by the attached padded Tiptops, with the reel pouch large enough to house all big pits and which is also generously padded.
Rods of 12 and 13ft lengths are compatible and this system will also work wonders with the quiver system.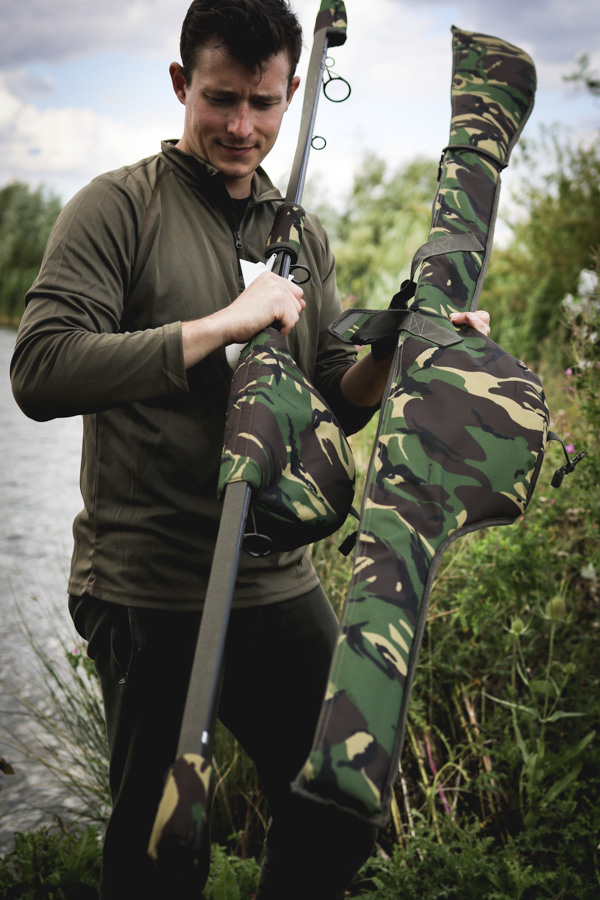 Tiptops/Rod Lead Band
£9.95
The most bareboned of the rod protection range is Speero's own take on tip tops, with a rod lead band to protect precious carbon from being damaged. While there is no offered protection for the reel this is sometimes not required when using only one rod at a time. As with every other rod protection item in the range the Tiptops/Rod Lead Band are available in Speero's own green or DPM.
WEBSITE: www.speero.co.uk