Sonik Sks Alarm And Receiver Set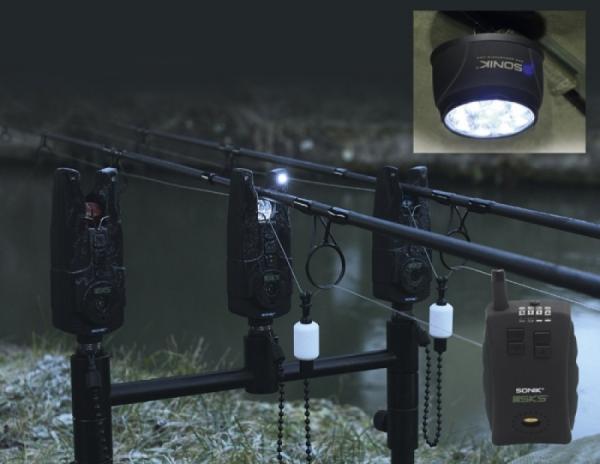 Sonik really has thought outside the box when it comes to the new range of bite alarms.
The new state-of-the-art SKSs are compact, lightweight and packed with all the latest technology. The sleek and compact shape is 100 per cent waterproof and has a matt black, soft-touch paint for an understated look and durable finish. Utilising a roller wheel sensor system these are as reliable as you can find and each head can be tailored by adjusting tone, sensitivity and volume. As well as a dedicated drop back LED indication, there are drop back tone, ultra-bright LED and low battery detection alert.
The alarms come supplied with a free bivvy light, which can be paired to automatically match the light colour of the alarm that has sounded. This is a great feature for any angler doing overnight sessions. We have all had that moment where the rod has bent round and the alarm has sounded and for a split second we've had to look to see which rod it is. Not only does the bivvy light indicate which alarm has sounded via the central LED but it also illuminates the bivvy to aid in grabbing your boots and headtorch and getting out as quickly as you can. With separate functions to adjust the brightness and use the lamp as a light source not just an extension of the alarms, the product development team really has thought this one through.
As if this wasn't enough, Sonik supplies three alarm heads, lamp and receiver per presentation case and has ingeniously fitted the receiver with a dedicated LED drop back indication as well as featuring a courtesy night light.
Dan MURRELL's VERDICT "Fantastic value for money and plenty of well thought out features." FIRST IMPRESSIONS 9/10 VALUE FOR MONEY 10/10
£149.99
FOR MORE DETAILS GO TO 
WWW.SONIKSPORTS.COM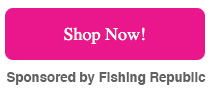 Like what you see?

Or buy a single issue