SOLAR | SP Brolly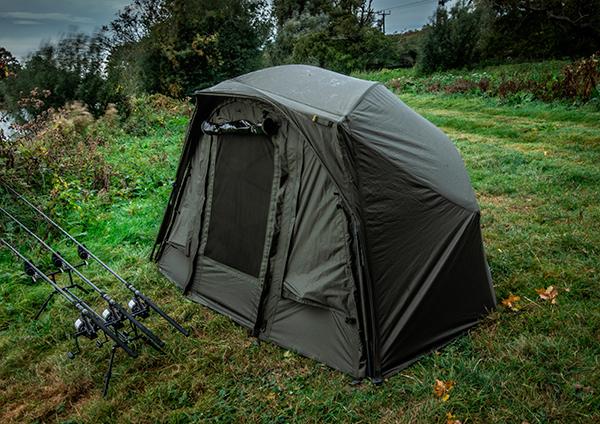 With Solar Tackle releasing a whole host of new products during the last year under the name of SP (Solar Performance,) including a plethora of luggage, accessories and two shelters, there is now a full brolly system that has been added to the range. As with all of the products released under the SP banner, the new Solar SP Brolly has been constructed using the very best of components, providing not only a functional but also a durable brolly.
Over the years there have been criticisms of several iterations of brolly releases and their lack of headroom. Solar has acknowledged this issue with the SP Pro Brolly system and the maximisation of internal space has been provided thanks to the patented block system with 8.5mm HD fibreglass poles. When the infill is not in use, the profile of the brolly can also be altered by making it wider and lower, making it a versatile option to use on a variety of venues.
Stability and strength are high on the requirement list for the majority of anglers, as well as being as lightweight as possible, and the SP Pro ticks all of those boxes besides being compact when packed down despite its various features. Even the bell cap has been redesigned, in a minimalistic metal Solar design that won't affect the weight.
Solar's own Solartexx PU-coated material is used for the construction of the SP Pro, a high-spec, breathable, coated fabric on a par with the very best bivvy fabrics on the market. It utilises a rear vent for air flow, a feature that proves to be essential especially when using the removable front panel. This full material panel has several ways it can be used, depending on the weather conditions, with a mozzi mesh door and several different window options. A full-size groundsheet is included.
Stability is further enhanced when using the four supplied aluminium storm poles and heavy-duty pegs on the windiest of days or the largest of venues. This truly is a brolly for those who fish all year round, both home and abroad.
RRP: £289.99
WEBSITE: www.solartackle.co.uk