Ridgemonkey Vault C-Smart powerbank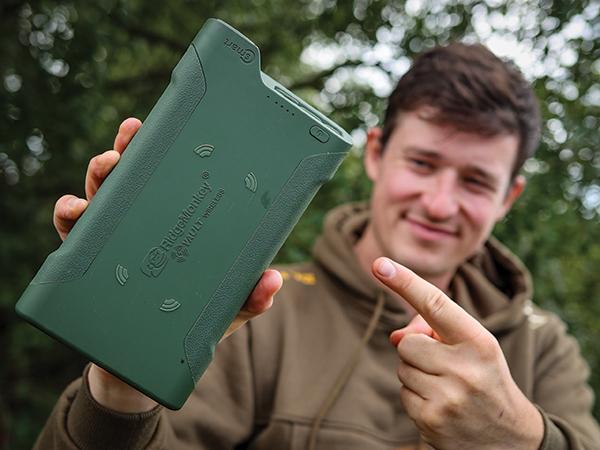 Power on the bank has become an absolute essential in recent years as electronic gadgetry becomes more and more prevalent in fishing… that and the fact that mobile phone battery life seems to be getting ever shorter! Either way, if you're on the bank for a night, it's more than likely that you'll need to charge something at some point – at least I always do. I've used RidgeMonkey Vault powerpacks for a good few years now and I've got to say that they just haven't missed a beat!
I actually have two Vault power banks, this larger Wireless version and a slightly smaller, previous generation of the C-smart. I'm lucky that I get to work while being on the bank, but it does provide its own issues. Having two power banks simply means that I can constantly cycle between them and ALWAYS have power wherever I am. There is literally always one in my bag even if the other one is charging at home and so I can always work at whichever lake I end up sitting by that evening!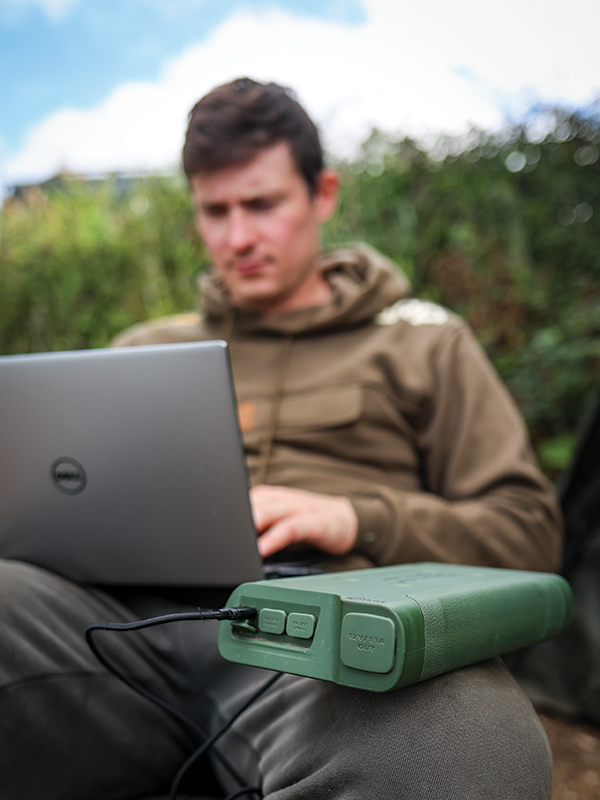 This version of the RidgeMonkey Vault has a huge 77,850mAh Premium Grade lithium polymer battery, which means that not only does it store a huge amount of power for you to distribute as you need it, but it will also last for a very long time. Rechargeable lithium batteries won't last forever, but a high quality battery will vastly outperform an inferior one. Having had these for a good few years, I can honestly say that I don't notice any degradation in performance since I've had them!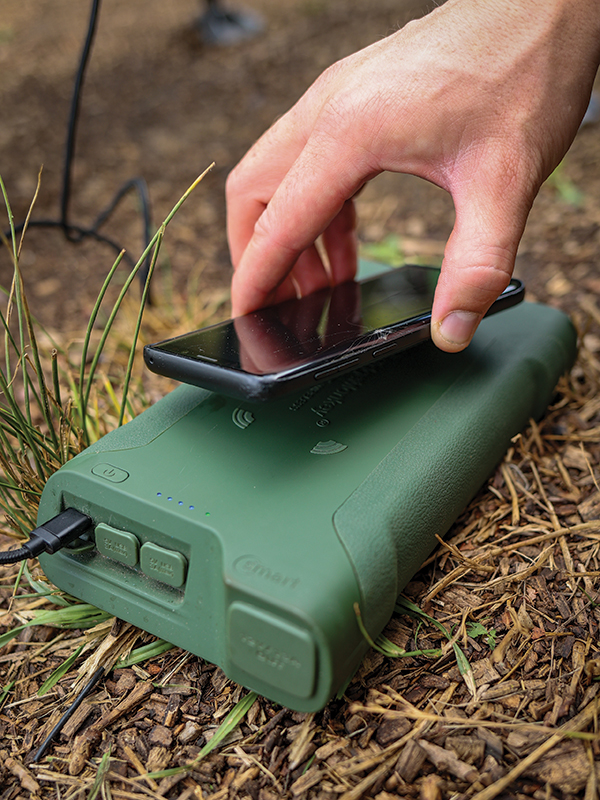 There is a number of outputs, including a 12v DC socket (cigarette lighter style) which I rarely ever use… something that might change with the advent of the RidgeMonkey Power Shower! It then has two USB-A ports that provide 5V 3A of power and finally the USB-C port with Power Delivery capability. Ultimately, this is the reason why I LOVE my RidgeMonkey Vault. Not all USB-C ports are created equal, but this one provides up to 60 watts of power. For me this is an absolute essential to work on the bank as mine and probably most laptops with USB-C charging these days require Power Delivery at a minimum of 45W. This also means that there's no need for those big, clunky three-prong wall plug while out on the bank.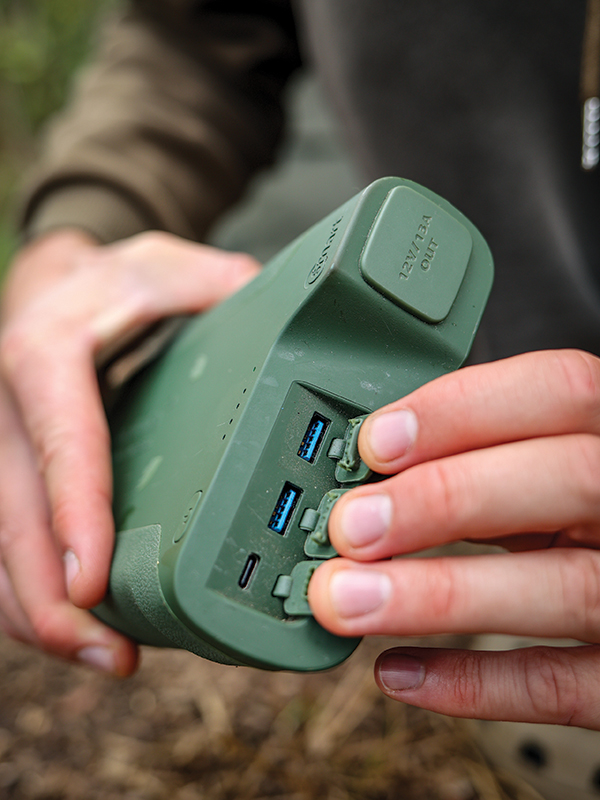 Not only can the USB-C port be used to charge my laptop, but it also supports fast charging and so my drained Samsung is back up to full power in a blink of the eye. The Vault does also provide wireless charging too and while it's a feature I rarely use, it does come in handy at times. Can't find your cable or need to charge someone else's phone, which doesn't fit your cable? Simply pop it on the power pack, double click the button and thanks to electromagnetism, the phone can be charged without even needing to be plugged in! Now that's some serious witchcraft… or rather clever engineering!
It's safe to say that this version is by no means small and while it's still very much portable, it is a chunky piece of kit that weighs almost 1.5kg! If you're looking for something to slip into a day pack or just need to charge your phone now and then, I'd probably recommend looking at the smaller 26950mAh version, which is more 'cabin bag friendly'! Even that still offers four to five charges for the most power hungry phones and six to 12 charges for normal devices. Conversely, this larger model can pump out an incredible 15 charges for a Plus sized phone and about 20 to 30 charges for more conventional sized phones. As you can see, these are frankly ridiculous numbers and if you're going through that many charges on your phone in one session then you're probably spending too much time on the bank or might have bigger problems!
All in all, I'd be lost without mine and should anything ever happen to one of mine, I know what my next purchase would be!
MATT TOWNEND'S VERDICT: "ALL THE POWER YOU NEED ON THE BANK!"

RRP - £247.99
Website - WWW.RIDGEMONKEY.CO.UK