Political support growing for end to lockdown restrictions on angling and other outdoor pursuits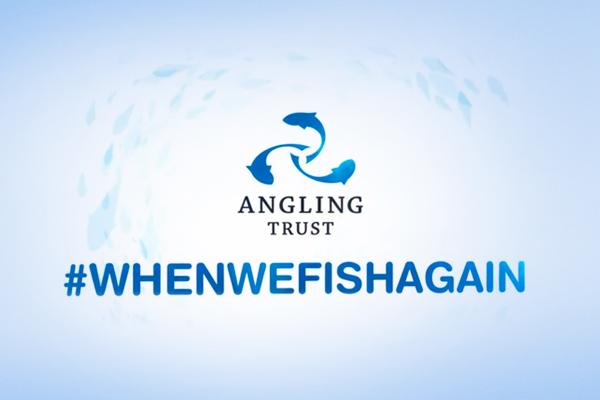 As the government considers which restrictions on the coronavirus lockdown it might safely begin to lift in Thursday's scheduled review, a campaign led by the Angling Trust - the national governing body for one of Britain's most popular pastimes - has attracted significant support at Westminster.
MPs of all parties are signalling their support for proposals from the Angling Trust in a report entitled 'When We Fish Again' has been submitted to Cabinet Office Minister Michael Gove and the Fisheries and Sports Ministers. It draws on experience in other European countries where angling in some form has been allowed to continue during the pandemic with no negative impacts. In fact, countries such as Germany, Holland, Denmark, the Czech Republic and Norway have less deaths from coronavirus than UK, France, Spain, Italy and Belgium where it has effectively been banned.
Parliamentary supporters include former Sports Minister Tracey Crouch, Vice Chairman of the Conservative 1922 Committee Sir Charles Walker, veteran Labour MP Jon Cruddas and North Cornwall MP Scott Mann.
The four MPs have today had a letter published in the Daily Telegraph stating:
"We are writing as a cross-party group of MPs to signal our support for the lifting of the coronavirus restrictions on low risk outdoor activities, such as angling, which can be pursued while maintaining social distancing. We believe that the Angling Trust's proposals for the safe return of angling, put to Ministers in its 'When We Fish Again' report, provides a carefully thought through template for the resumption of one of the UK's most popular activities."
Sir Charles Walker MP, himself a keen angler and Chairman of the All-Party Parliamentary Angling Group, added:
"The Angling Trust has produced a fantastic and detailed template as to how we can return, in a safe and responsible fashion, to the sport we love. The Trust has now lodged its carefully thought through plan entitled "When We Fish Again" with a number of Ministers and Sport England and it provides a sensible and pragmatic way forward."
The report is backed by national angling and fisheries groups including the Canal & River Trust, Salmon & Trout Conservation, the Institute of Fisheries Management and representatives of the angling trade which is estimated to be worth a total of £4bn to the UK economy.
Other European countries are easing back on outdoor activities where research has shown a minimal risk of contagion. On May 4th angling is set to resume in Belgium and the Isle of Man have already lifted restrictions on the sport.
Former Sports Minister Tracey Crouch MP added:
"Along with many colleagues I've already made representations to the government supporting the type of phased return for recreational fishing proposed by the Angling Trust. Allowing people to safely reconnect with nature is important in these stressful times."
Labour MP Jon Cruddas added:
"Our parks in London and other urban areas are rammed with people seeking fresh air and recreation. Allowing anglers back on the bank is clearly the right thing to do and will help ease the pressure on other open spaces."
Scott Mann MP said:
"Angling is a pursuit where you can easily be distant from one another, it would make perfect sense for this to be one of the first areas when lockdown is lifted. Fishing has many physical health benefits but also has many mental health benefits as well."
Angling Trust CEO, Jamie Cook said:
"We have demonstrated to MPs and, hopefully, to government ministers that angling in the UK could be permitted as a safe, accessible, outdoor activity delivering huge benefits for mental health and wellbeing and why it should take its position at the front of the queue when restrictions are reviewed. We are delighted with the support we are receiving from our public representatives for our phased guidelines under which angling for both disabled and able bodied could be safely permitted without increasing the risk of COVID-19 transmission when the government begins to ease restrictions."