Make This Winter Special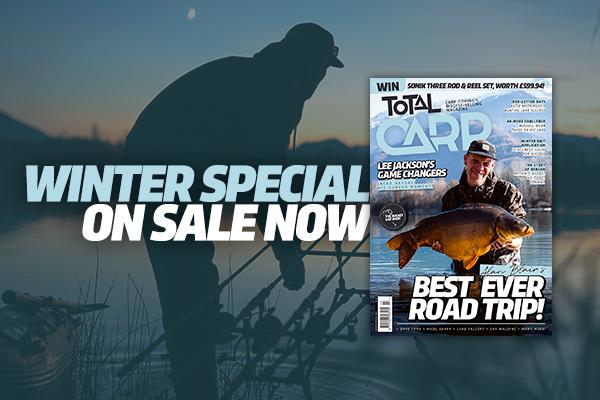 Well, the title says it all really as the mag is jam-packed full of some great winter content, headlined by a very COOL Alan Blair! Well, his hands may feel like blocks of ice, but we expect he's got that warm feeling inside as he checks off his bucket list shot of holding an awesome carp with the snow-capped Alps in the background – SIMPLY MEGA!
Oz Holness is another angler renowned for doing it all year round and in this month's Inside The Mind feature, he delves deep into his thoughts on winter bait application – this is a must-read for both experienced big fish anglers and newcomers alike!
Speaking of founts of knowledge (and British Record Holders!), we also met up with carp legend Lee Jackson who spilled the beans with some of his finest game changing realisations in Eureka Moments.
Despite the cold conditions we also managed some fine live action too, joining Lauren Stanford in session at Manor Farm Lakes and challenging Outlaw Pro's Russell Webb to a 48-Hour Challenge.
There's all this and so much more, so get stuck in and make this winter special!
WHAT'S HOT
ROAD TRIP
Is this Alan Blair's best road trip yet? One thing's for sure is that you'd be hard pushed to get a more atmospheric shot than a mega mirror in the morning sun with the snow-capped Alps in the background! Check out exactly what he got up to on his latest trip.
EUREKA MOMENTS
Former British Record holder Lee Jackson has spent more years chasing carp than most and is a seriously impressive bank of info and carp secrets! We sit down with Jacko and look at some of the game changing moments that have most influenced his fishing over the years.
IN SESSION
We join up-and-coming female carp star Lauren Stanford during a session on Winters Lake at the Manor Farm Lakes complex. Some keen observation and all-round great angling make for an action-packed session at the Bedfordshire venue.