GEMINI | Tidy Stems (Video)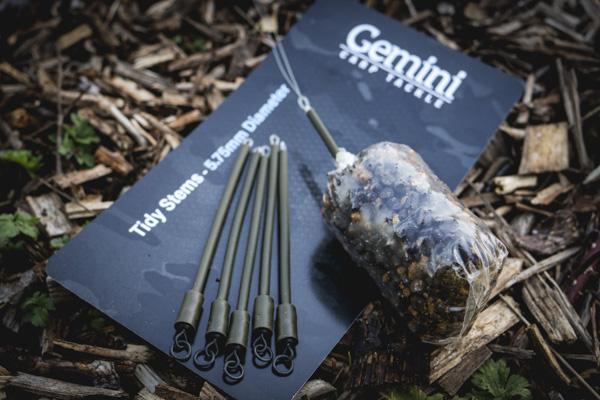 The popularity of solid bag fishing has risen massively as people have come to recognise just how effective the presentation is. While tying up solids has become a lot easier, it's still a relatively timely process and a miscast means starting from scratch. As such the quick-change bag method has become incredibly popular too, allowing the user to tie up loads of bags in advance, then quickly loop on a new bag to recast. This is all well and good when you can use leadcore leaders or indeed the fused fluorocarbon leaders produced by Gemini, but what about waters where leaders are banned or you must use tubing?
Due to everything being within the solid bag, this presents an issue as up until now there was no ready-made method to allow quick-change solid baggin' without a leader… enter the Gemini Tidy Stem!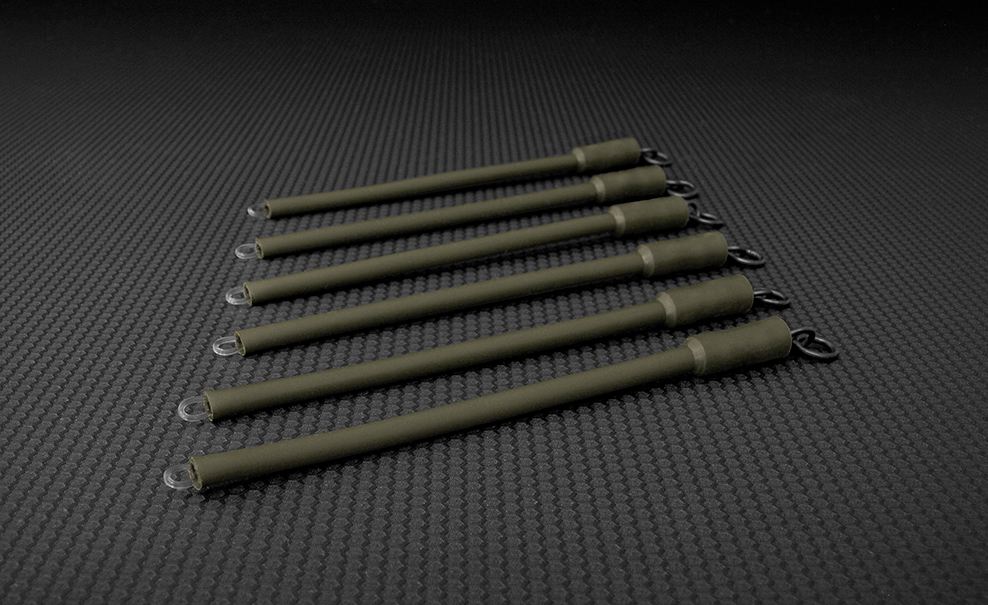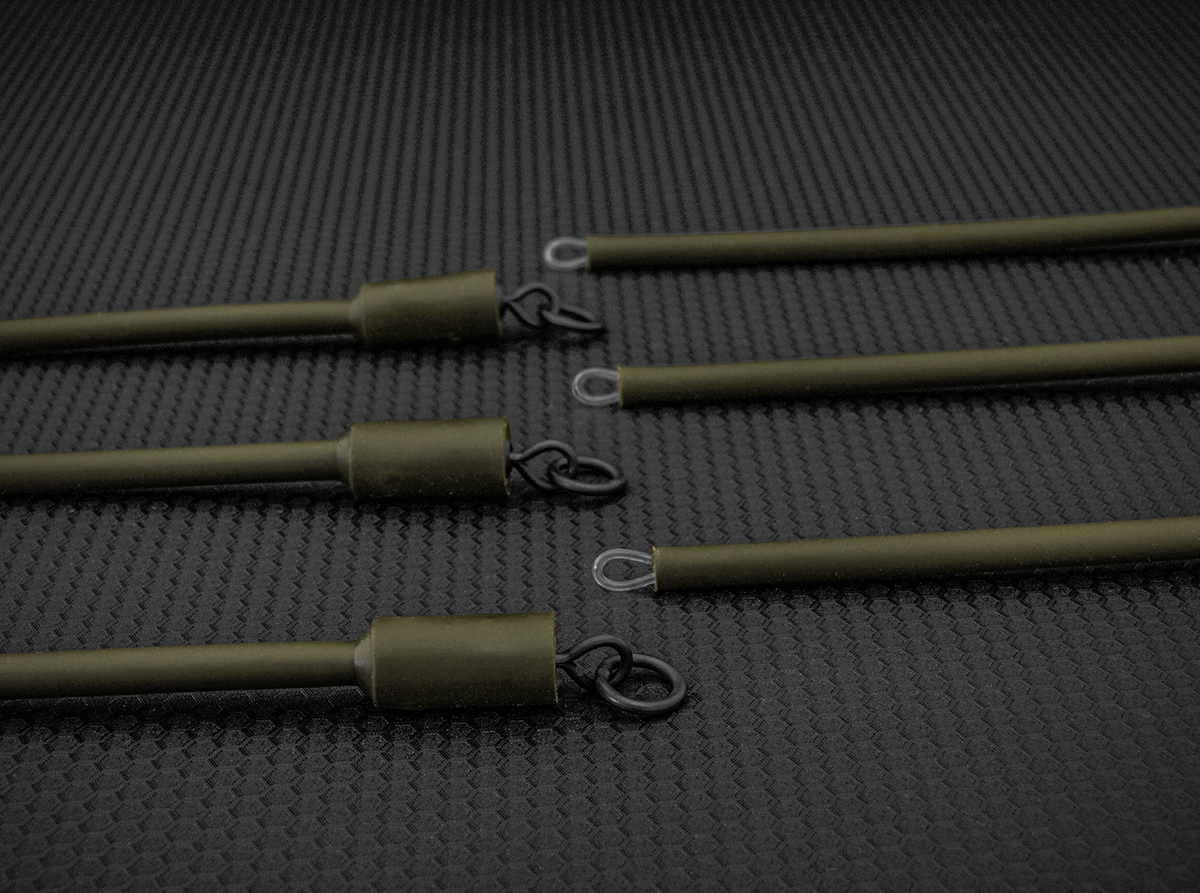 The Tidy Stems consist of flexible inline lead insert with a fluorocarbon inner. A ring swivel is fused at one end and a small fused loop protrudes from the other, to which you can attach your main line via either your choice of knot, or the quick-change loop-to-loop method. This allows the angler to tie up multiple stems with solid bags, then fish bags quick-change style even on waters with leader bans!
There are two versions available, the standard Tidy Stem and the Tidy Stem Tubing Kits. The standard Tidy Stem is designed to loop directly on to your main line when fishing 'naked' with the loop-to-loop method. Each pack comes with six stems, so you can have plenty of spare bags tied up ready!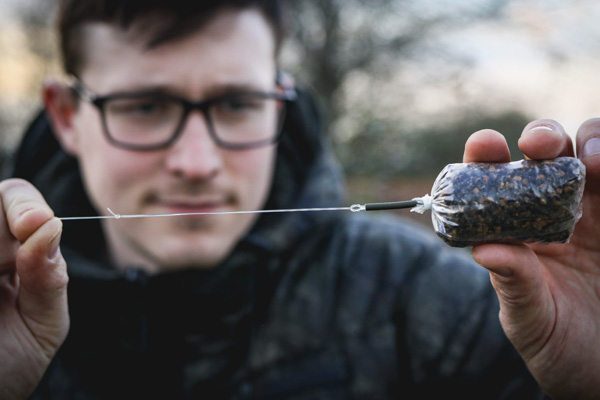 There are then the Tidy Stem Tubing Kits; these have a slightly longer fused loop, which is used to mount a 'tubing to stem' connector. As the name suggests, this seamlessly joins your tubing to the Tidy Stem, with no worries of the tubing pulling out and ruining your solid bag! Again these come with six stems, as well as three connectors and two metres of tungsten tubing for your three rods.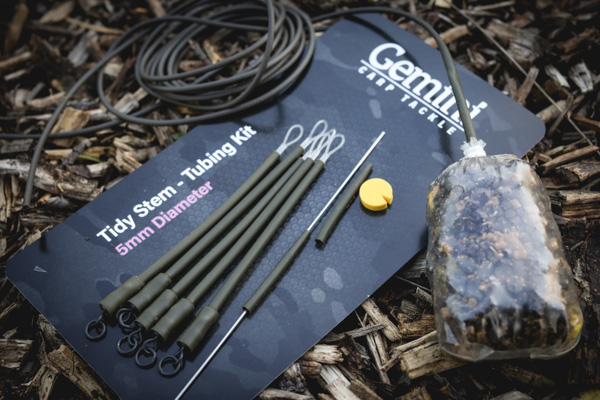 Gemini has really thought things out and included a couple of additional extras too, including a stainless steel wire tool for mounting the connector on to your tubing, as well as a silicone line stop that is pushed on to your main line to stop the tubing from sliding off as you tie on a new bag!
Each of the versions come in two different diameters, 5 and 5.75mm, to ensure a neat fit in most inline leads on the market – they really have thought of everything! The entire setup is built to be extremely robust, with a 45lb breaking strain, and by utilising flexible fluorocarbon instead of wire, this can bend and flex without weakening. Furthermore, avoiding the use of wires improves fish safety. All in all they are a fantastic little product that will be a must for solid-bag advocates!
Tidy Stems RRP: £5.29
Tubing Kits RRP: £10.99
Tubing kit refills RRP: £5.29
WEBSITE: www.geminicarptackle.com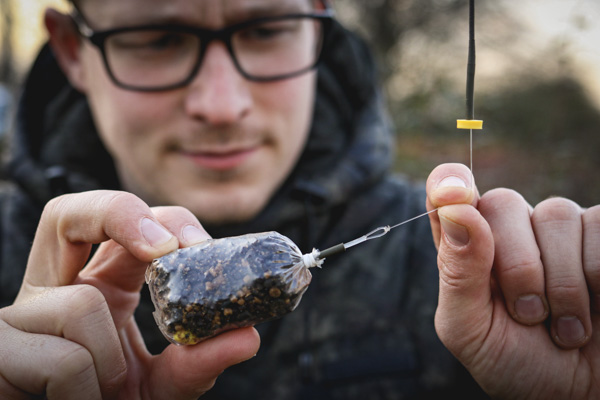 To find out more about the Gemini Tidy Stem, watch the video below.