Eat well whilst on the bank!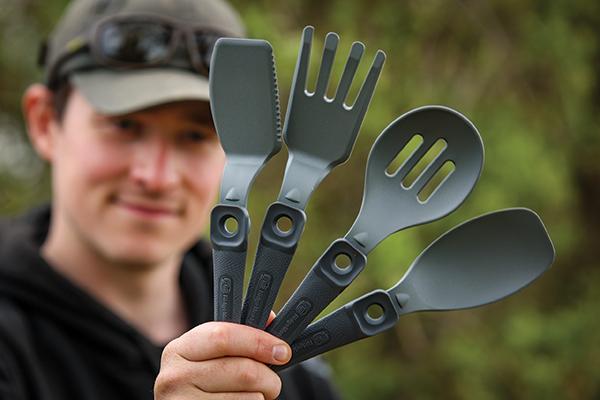 Connect Toaster XXL Pan & Griddle Set
RRP - £54.99
If, like us, you are often feeding hungry anglers on the bank, whether we are shooting features or hosting a social, it has never been easier to cook up a storm for a friend or equally if you just have a big appetite. Measuring 330mm (without handles) x 267mm and 80mm deep the world is your oyster, from large fry-ups to pizzas, fajitas and just about everything in between – just make sure you are hungry if you intend to fill it! The Pan & Griddle Set can be used as a single pan with lid, or separated into two pans for a double stove setup. Also, the set comes supplied with a very handy cheese grater and Q-Lock Spatula as standard and both the utensils and handles can be stored away within the pan for easier storage.
With the proven non-stick coating and detachable handles, this is the same quality and construction we have come to expect and love from the team at RM but just on a large man versus food scale!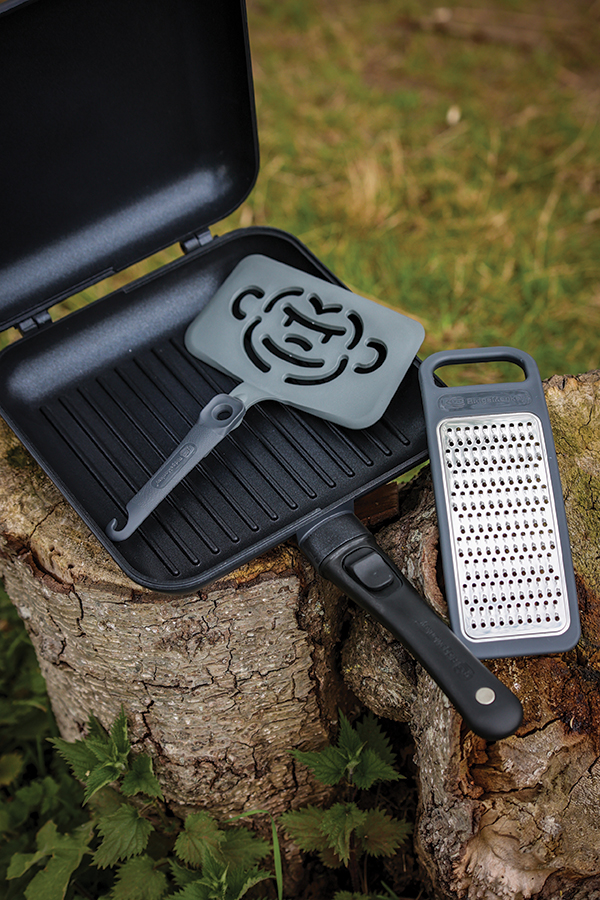 Connect Multi-Purpose Mini Pan & Griddle Set
RRP - £27.99
After the launch of the popular Connect Multi-Purpose Pan & Griddle Set, RM has brought to market a smaller, more lightweight and compact version without compromising on quality, versatility and function!
As you would expect, these lightweight die-cast aluminium pans still benefit from the market-leading fluoropolymer non-stick coating and ridged exterior for even heat transfer. A deep pan and detachable multi-purpose griddle pan can be used together or individually to create whatever your culinary taste desires. The unique detachable hinge design allows you to separate the two pans that can be utilised on the versatile Connect Compact Sandwich Toasters too. Both handles are removable and come complete with the neoprene storage pouch.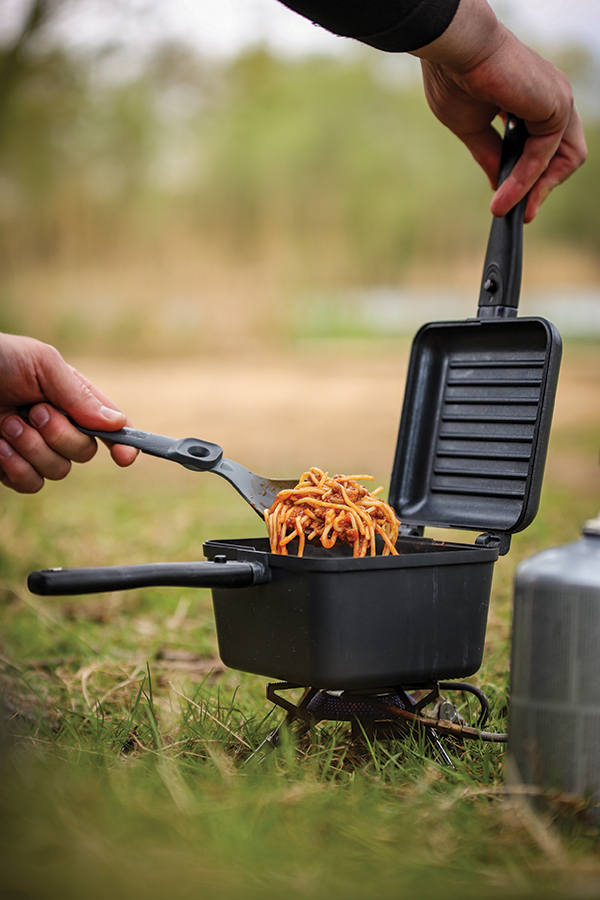 Q-Lock Utensil Set
RRP - £16.99
It is fair to say we all own a RidgeMonkey pan of some kind, but utensils have often been cumbersome or stolen from home and rarely find their way back to the kitchen draw. The four-piece utensil set comprises a forked spatula, serrated edge spatula, spoon and slotted spoon to ensure whatever you are cooking you always have the right tool for the job, while protecting that all-important non-stick coating of the pan.
With a unique Q-lock folding handle system your utensils can be safely stored away without wasting space in your food bag, and all sets are complete with a hanging storage hook and neoprene storage pouch. In a perfectly dishwasher friendly, heat-proof construction and easy wipe clean material, you can keep your utensils in tiptop shape both on the bank and when you return home, ready for your next session time and time again.