DELKIM | TXi-D AND Rx-D (Video)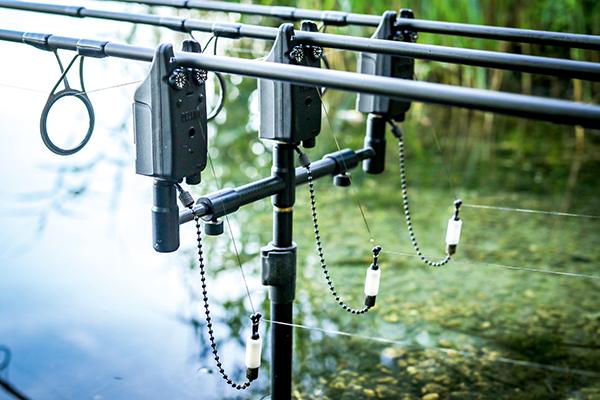 Delkim has to be one of, if not the leading authority in the world of carp fishing bite indication, with over 40 years of bite alarm experience with its innovative and unique Piezo Vibration Sensing system.
With a pedigree as vast and prestigious as that of Delkim's, when you hear that the latest alarm range to hit the market in 25 years – the TXi-D Digital Bite Alarm – is the most technologically advanced bite alarm it has ever produced, you have to stand up and listen!
It is fair to say that at the reveal of the TXi-D several months ago, it caused quite a controversial stir with regards to its modernised looks and feel, but you simply cannot stand in the way of progression. After speaking to the minds behind Delkim it is clear to see this is very much that progression and indeed advancement in the bite indication world.
After 10 years of extensive development, the team have not merely changed the looks and given us an already proven alarm, they have taken development and bite indication technology to the next level!
So what exactly are these advancements?
The TXi-D Digital bite alarm features a 30 per cent compact design and boasts twin clear LEDs available in red, white, green, purple, yellow and blue. With a staggering 64 digital tone settings, a mute function, NiteLite output stocking for the NiteLite indicators and a mute function, the TXi-D is certainly function packed, and thankfully that has not affected its work efficiency!
To accompany the new alarm head, we have the Rx-D receiver. Complete with multiple range settings, easy pairing and both a RunLite mode and DND (Do Not Disturb) function it is fair to say the hand-held receiver certainly has been upgraded!
The new alarm range runs off a fully digital radio system, and no, this does not mean you can tune into your local classics radio station; what it does mean however, is an increased range with higher penetration and reception across all conditions the modern angler may encounter. With multiple range settings, you can reduce or increase the sensitivity of the receiver depending on the exact conditions you are fishing, and a handy range check facility for complete peace of mind.
Being fully digital you can expect to find a more prolonged battery life, which eradicates the need for battery chargers and expensive special batteries. The technology also allows the TXi-D to match the output to the exact tone and pulse replication, meaning you are very much hearing exactly what is happening to your line.
The radio system used also means that there will be no-repeating codes, which aid in avoiding cross-activation by other users around you; no matter how many Delkims you are surrounded by, you will only ever be notified when yours goes off!
Other features you can expect to find on the new TXi-D unit are Beep Speed Control and advanced Robotic Weather Proofing. In short this means that no matter what the weather will throw at you, rest assured the advanced automated robotic coating machinery and precision mouldings have improved further the performance and longevity, giving the best weather protection possible.
As you would expect with Delkim, all products are still assembled and individually tested right here in the UK. We definitely feel the newest additions to Delkim will soon become a firm favourite among carp and specimen anglers everywhere, and now we have secured a set to carry out our own testing on we will keep you updated with just how well they really perform in the field.
RRP: £134.99 AND £149.99
WEBSITE: www.delkim.co.uk
To find out more about the TXi-D Digital Bite Alarms, watch the video below.