Delkim | Ev Plus Electronic Bite Alarm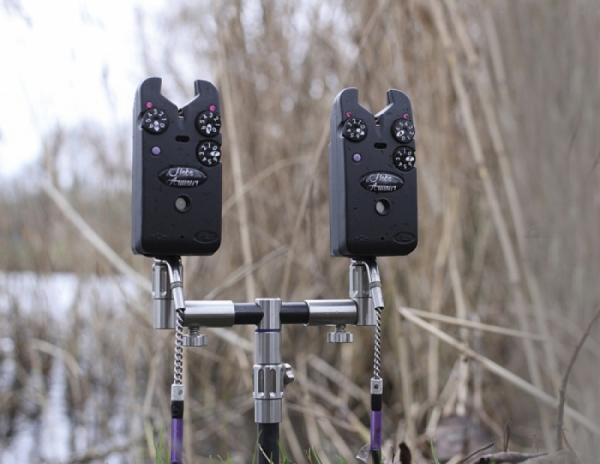 Delkim needs no introduction and is one of the most respected bite alarm companies out there.
With a range of features on the Ev Plus such as tone, sensitivity and volume, whether you're fishing in the margin or at distance it will give great bite indication. This is down to the unique vibration sensing built in to the Ev Plus; no more frozen roller wheels. Plus, the sensitivity can be adjusted as soon as conditions begin to change.
The Ev Plus also has two super-bright high-visibility flash and latch LEDs, Night Marking, Night Lite output and its legendary Delkim all-weather reliability. With the Ev Plus available in six colours there is an option to suit all of us tackle tarts out there.
With a two-year guarantee, sturdy stainless steel hardware and additional hard case available, these are a definite investment that will stand you in good stead for many a year to come.
Richard Shenton's Verdict: "The best alarm I have ever used – simple."
First Impressions: 10/10
Value For Money: 10/10
RRP: £59.50 (plus £5 for purple)
WEBSITE: www.delkim.co.uk