Copy Of Manor Farm On Top Form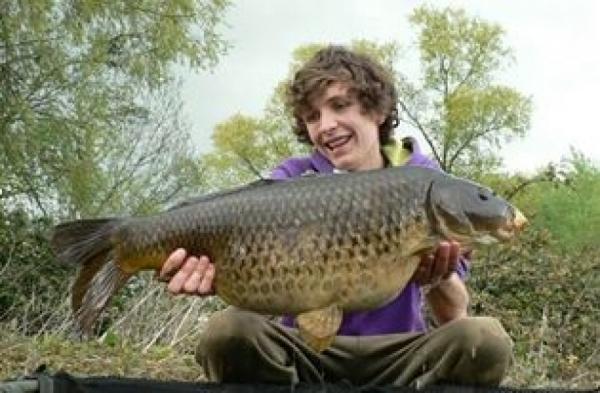 Popular Bedfordshire day-ticket water Manor Farm in Biggleswade has been throwing up plenty of fish recently. We received news today of some great sport over the last week on all of their lakes.
Damsel: Paul Scott caught eight carp between 7lb and 13lb 8oz on cell boilies. Keith Jones caught nine carp to 15lb on a cell boilie tipped with corn.
Becks: Adrian Chance caught four carp to 16lb on a snowman rig with a white pop-up. Chris Jennings caught two 17lb 8oz commons and a 12lb mirror on cell boilies. Mick Cooper caught three carp to 17lb on mainline Essential I.B.boilies. Billy Cheetham caught three carp to 9lb 8oz on cell boilies. Chris Hayward caught two commons of 18lb and 11lb on krill pop-ups.
Carp: Scott Quince caught a 19lb 2oz common, while his brother Jason caught a 21lb common. Brian Parsons caught three carp to 18lb on boilies. Carl Bunyan caught a 12lb 8oz common on a zig.
Winters: Keith Newton caught 17 fish to 26lb 10oz. Steve Girling caught a 29lb 8oz common on cell boilies. Robbie and Jamie Hepburn caught two commons of 18lb each and a 14lb mirror on carp tech boilies.
Match canal: There was a match on Saturday by Abbey Cross AC, the result was 1st Peter Green 71lb, 2nd Stuart Curtis 52lb 6oz, 3rd Pat Rawlings 45lb. Terry Merchant caught five carp to 9lbs on luncheon meat and paste. George Hallet caught six carp on luncheon meat.
Blunham: John Patmore made the most of a short evening session catching five carp to 10lb, and four tench of around 4lb each, all the fish were caught using waggler tactics one rod length from the bank with either Marukyu credence corn or garlic spam as hook bait. John Hurley caught three carp, one tench and a bream on paste. Kevin Cox caught five carp between 8 and 15lb on special G paste. Ray Wood caught an 8lb common on the pellet waggler.
Booneys lake: Luke Godman caught six fish on Thursday night with commons of 28lb, 26lb, 22lb and 15lb, and mirrors of 17 and 12lbs. Kevin Miller caught a 28lb 2oz common on a stiff hinge pop-up rig with a secret bait. Rob Lawrence caught a 22lb carp, Michael Lawrence caught a 7lb 7oz tench. Damien Southall caught commons of 28lb 8oz and 21lb 1oz on monster squid boilies. Chris Dalliday caught a 19lb 3oz common on a white dumbell. Steve Roper caught an 18lb common on a cell boilie.
www.manorfarmfishing.co.uk