Copy Of Climax Tackle Nutrabaits Open Day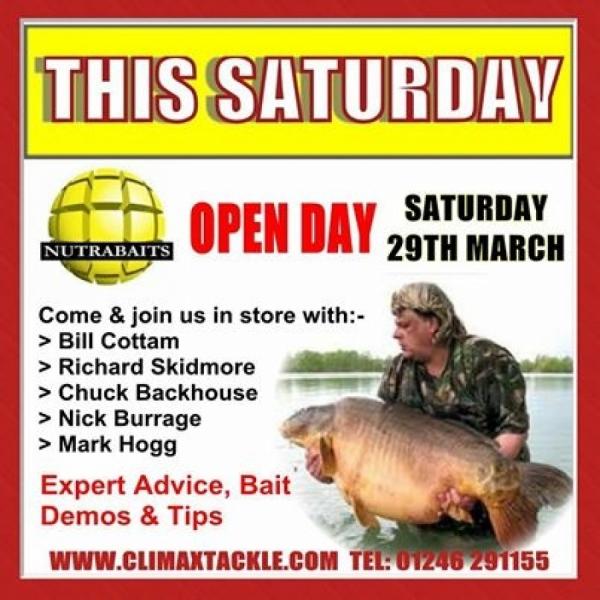 Make tomorrow Saturday 29th March a day to remember and visit Climax Tackle's Nutrabaits Open Day in Dronfield, near Sheffield
Meet Bill Cottam, Richard Skidmore, Chuck Backhouse, Mark Hogg, and Nick Burrage. The Nutrabaits Team will be in store to discuss all things bait related and pass on tips to improve your chances of a bite this coming spring and summer!
Everyone who purchases a Nutrabaits product on the day will also be entered into a raffle with £200 worth of Nutrabaits goodies up for grabs!
As with all our Open Days admission is completely FREE. So come along and meet Big Bill, Skiddy, Chuck, Hoggy and Nick. They look forward to seeing you there!
For more information visit www.climaxtackle.com