Copy Of 12 Days Of Christmas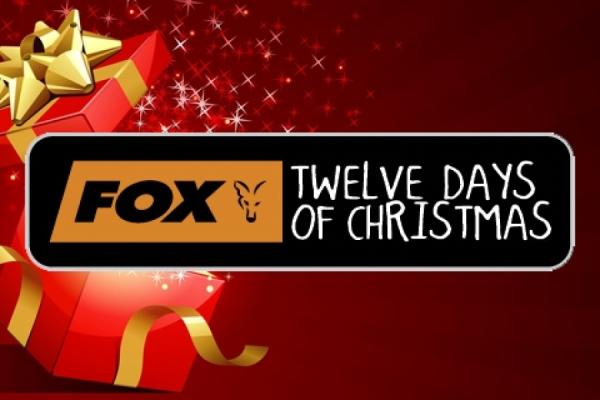 Total Carp celebrates the 12 days of Christmas with prizes galore!


You can win a different prize every day courtesy of Fox.

It's nearly Christmas and here at Total Carp we're feeling festive.

After the success of last year's 12 days of Christmas and to celebrate the season of good will, we've teamed up once again with top tackle firm Fox to bring you a huge prize giveaway worth over £800.

We've got a top Fox prize for you guys to win every day of the 12 days of Christmas – from alarms and luggage to terminal tackle, line, baiting tools and a bivvy.

The huge Total Carp festive giveaway starts on Boxing Day and runs through to January 6th.

Each day we'll be posting up a different competition with a new Fox prize, all you have to do is enter your name and e-mail address and you could be the winner, so make sure you keep checking back to enter each one – you've got to be in it to win it!

Here are the fantastic Fox prizes that are going to be up for grabs.


Day 1 – 12in Black Label Powerpoint banksticks (x2), RRP £28
Day 2 – 11 packs of Arma Point hooks, RRP £46.75
Day 3 – 10 metres of Submerge lead-free leader in green and brown, £22
Day 4 – 9 lead-arrangement items, £28.40
Day 5 – 8 PVA items, £40
Day 6 – 7 items for zigging, £53
Day 7 – 6 hundred metres of Exocet tapered main line, £20
Day 8 – 5 baiting tools, £57
Day 9 – 4 Black Label Slik bobbins, £40
Day 10 – 3-Rod FX Tri Sleeve, £94.99
Day 11 – 2-Rod Mr+ bite alarm & receiver set, £169.99
Day 12 – 1 Royale Classic bivvy and overwrap, £240

Total RRP £840.13

Winners will be notified and their names posted on the website on Thursday, January 9th, 2014.