Copy Of £30,000 Competition Dates Announced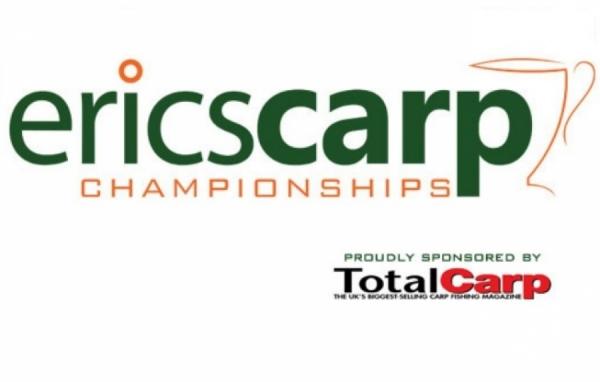 Eric's Angling and Total Carp backed event announces qualifier dates.
Eric's Carp Championships, the new high profile carp fishing competition that has won the backing of top-selling carp fishing magazine, Total Carp, is now open for online entries.
The brainchild of Leeds tackle shop, Eric's angling, the new contest will carry a top individual prize of £30,000 – making it the largest ever single prize in UK specimen fishing.
In addition to the winners purse, the event will carry a runners up prize of £6,000 and a third prize pot of £2,500. added to this, each qualifying pair from the 13 rounds will also receive a prize.
This exciting event will be open for any pair to enter, with a total of 13, 48 hour qualifiers taking place at venues up and down the country. Each event costs £375 per pair to enter, and will see top finishers qualify for one of two semi finals, to take place in June and July 2014.
The events grand final will be held in august next year, and will see 12 pairs will battle it out for the £30,000 prize.
In addition to the pairs competition, a team contest will run alongside the event, which will see the winning team take part in a 'drive and survive' trip to a prolific french venue. the event is open to groups of three pairs who are fishing the event, costing an additional £125 on top of the pairs entry.
The trip will cater for eight people to allow for two company representatives to accompany the winning anglers.
The qualifying venues have been confirmed as follows:
22nd March
Drayton Reservoir
28th March
Farlows Lake
4th April
Barston Lakes
4th April
Orchard Place Farm
11th April
Broadlands Lake
11th April
Farlows Lake 2
25th April
Todber Manor
9th May
Eric's Willows Lake
16th May
Walthamstow 2&3
23rd May
The Sitch
6th June
Cromwell Lake
13th June
Brasenose 2
For more information, or to enter, log on to:
www.ericscarpchampionships.co.uk