Carp Spirit HD2 bite alarms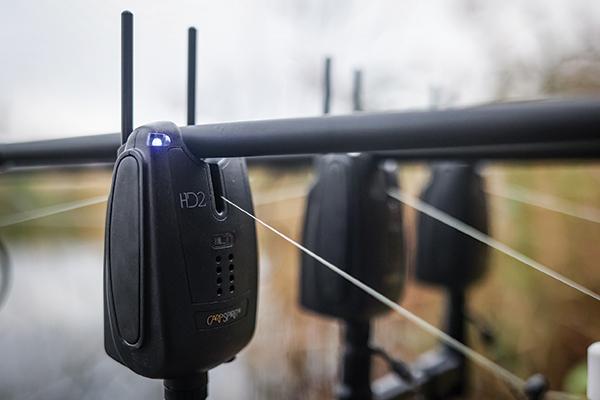 Designed for simplicity and functionality the HD2 Alarms are a compact bite alarm boasting a wide array of features that are easy to operate, in a weatherproof construction for durability and confidence on the bank when you need it most.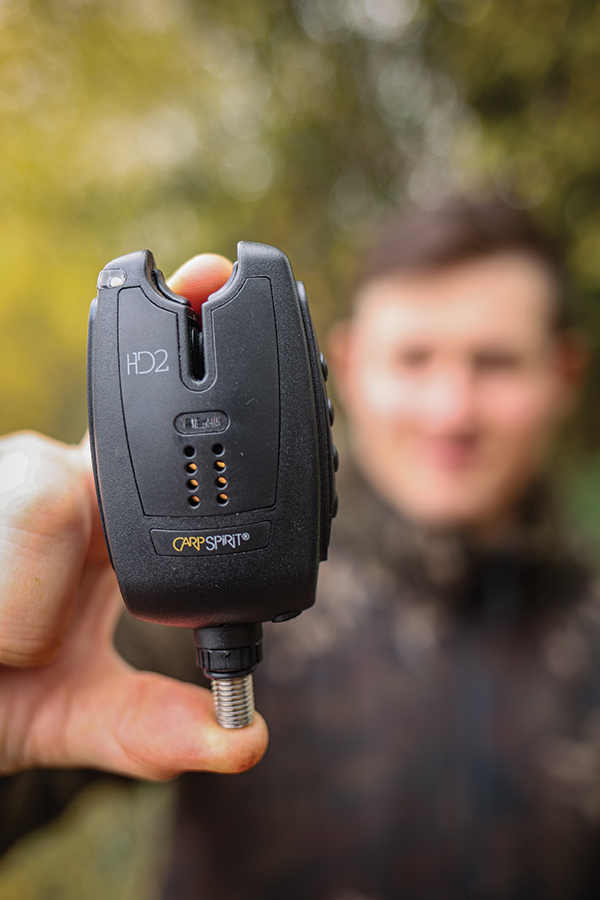 In the sleek and compact body the HD2 offers a wide array of customisable features all operated by just four buttons on the side of the case. An on and off button plus Volume, Tone and Sensitivity buttons allow you to tailor each bite alarm to your own personal preferences.
With no less than four varying volume settings as well as the very useful 30-second 'mute' function you can now easily silence your alarms whilst setting up your indicators – no one likes to be bivvied up next to that noisy neighbour! There are also four tone settings and four levels of sensitivity to choose from to suit the weather conditions, range and setup you are fishing.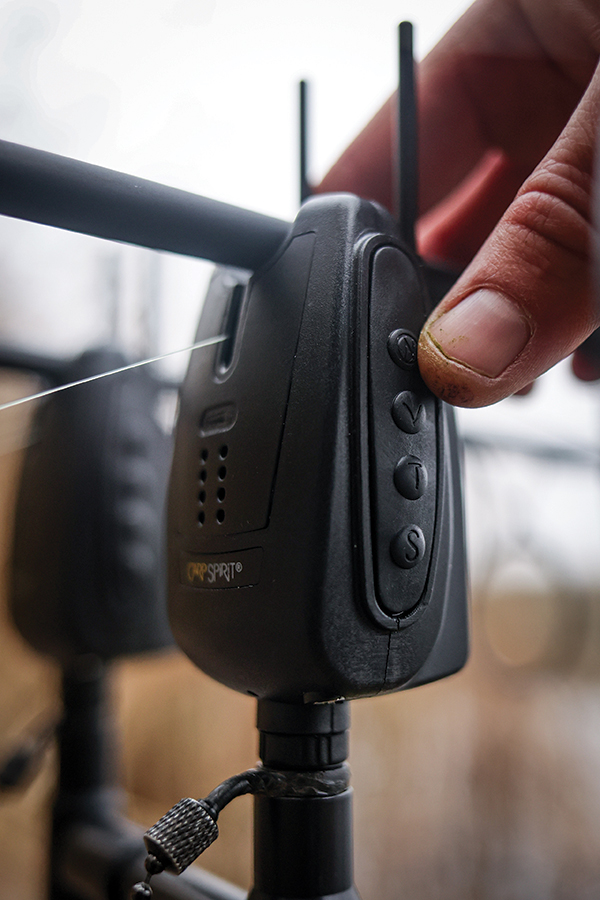 Also complete with a changeable LED colour, you can simply choose between red, yellow, green and blue as well as benefiting from a 15-second latching LED after any line movement and a super-handy night light mode, which looks great when taking night shots of your setup as well as providing a visual indication that your alarms are all switched on!
Two other features we really welcome on a bite alarm of this price point is the drop back differentiation and low battery warning, both extremely useful and often overlooked by other alarms in this budget market. The compact design has been constructed utilising High Impact ABS moulding, which produces a reliable and durable body perfectly suited for a hard life on the bank. A stainless-steel screw thread ensures your alarms are rock steady and can be tightened to your bank stick or setup of choice.
Also complete with detachable black snag ears, these alarms are a fantastic option for the angler who wants a wallet friendly bite alarm, but does not want to scrimp on reliability or functionality.