Trakker Tempest Skull Caps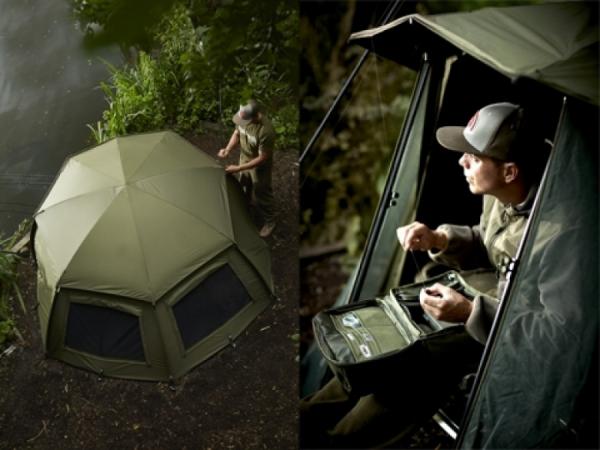 Exclusive First Look!
I remember when Trakker launched these for the awesome Pioneer a good few years back, and now the Yorkshire-based bivvy market leader is doing likewise for the hugely successful Tempest. This is music to my ears, being a Tempest brolly user, and I can't wait for them to actually hit the shelves of Trakker stockists.
Available in different sizes to fit the brolly, V2, Air and two-man, they are simple to attach via three small poles that fit straight into the front poles of the shelter itself. The material then just clips to the other poles around the respective Tempest and that's it.
But why? Well, first of all they give a short front peak, offering that little extra cover when it rains. Also, the Skull Cap creates that all-important extra layer over its area, which makes a huge difference in fighting condensation, especially with the nylon material used on the Tempest Brolly. Finally, particularly in the case of the brolly, it makes the inside of the shelter a little darker, which I much prefer.
I have to say as well, once fitted with the Skull Cap, the Tempest looks pretty cool too, don't you think! (MC)
PROS - Brilliant Tempest Addition CONS - Nowt!
£79.99 to £129.99
Or buuy a single issue