THINKING ANGLERS | Camfleck Luggage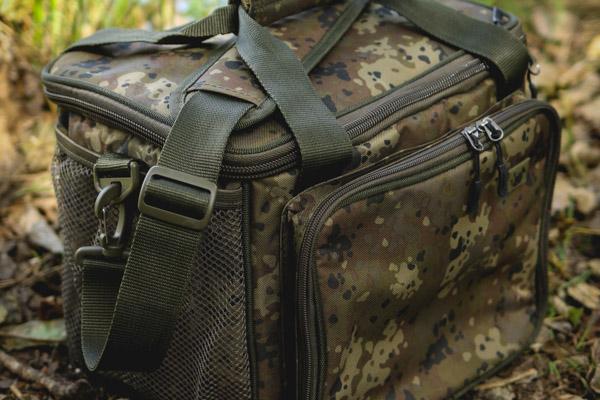 The well reknowned Thinking Anglers Luggage range, now available in a carpy 'Camfleck' camouflage finish. With a range of compact and well thought out items, its ideal for those anglers looking to minimise their kit and maximise their fishing!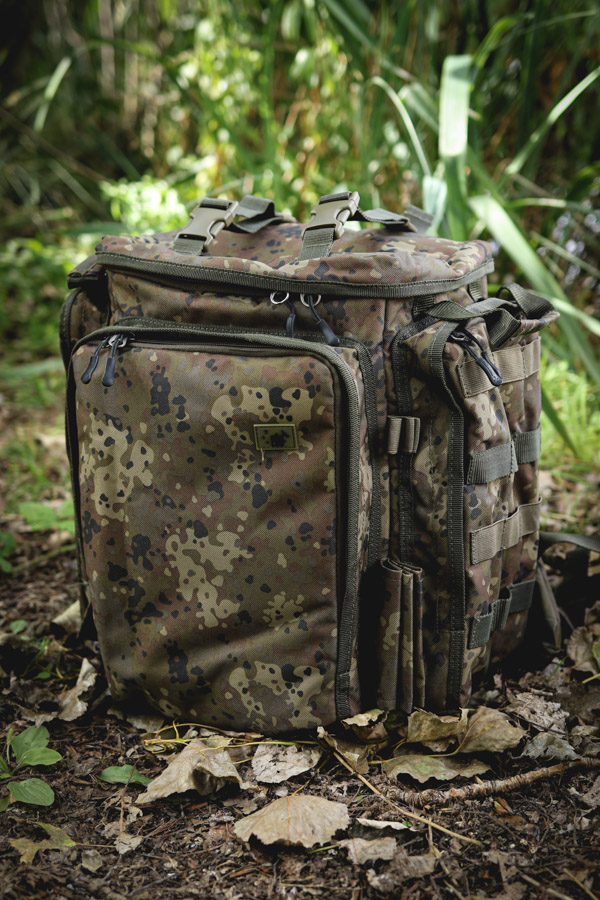 RUCKSACK
RRP: £79.99
Everything about this rucksack is user friendly, beneficial and efficient; three bankstick holders means you can say goodbye to additional luggage for your bankware, as well as elastic securing loops on the top straps, and elastic and webbing straps on both side pockets to attach other items around the bag to keep essentials to hand.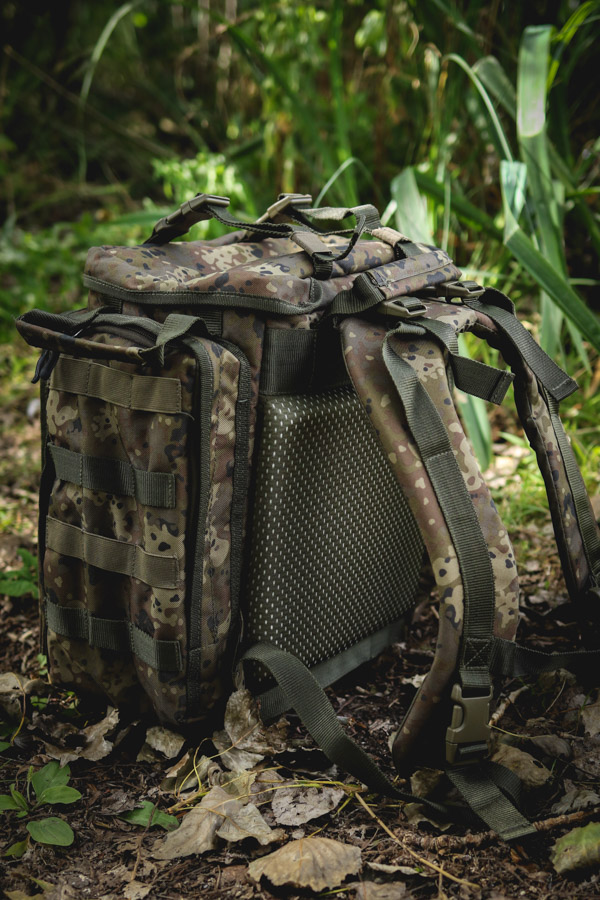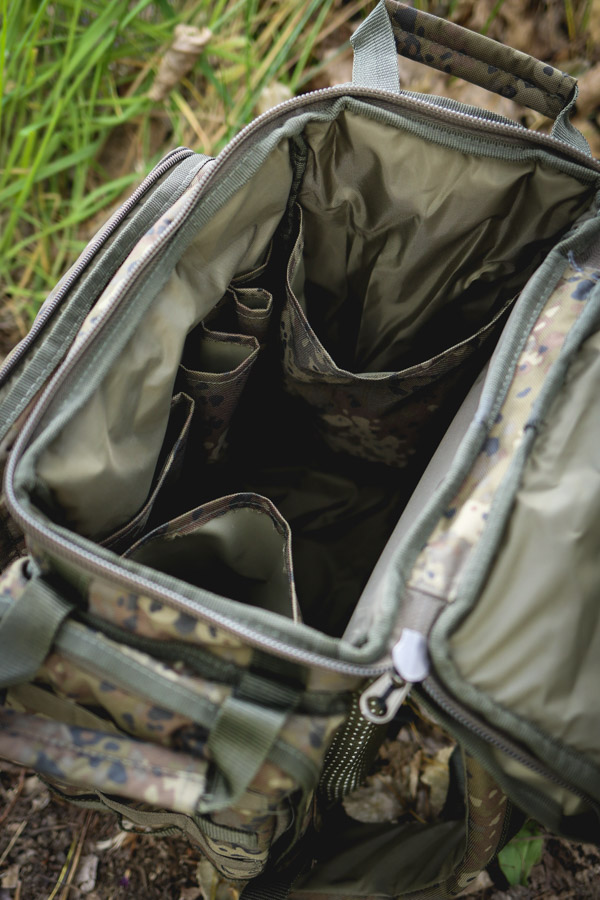 The rucksack is a strategic box shape measuring 33cm x 30cm x 20cm and stands freely to make a table, helping to reduce space as well as being very barrow friendly!
Double zips and lifting handles make a durable and user-friendly piece of streamlined luggage packed with many great features constructed from a hard-wearing 600D material.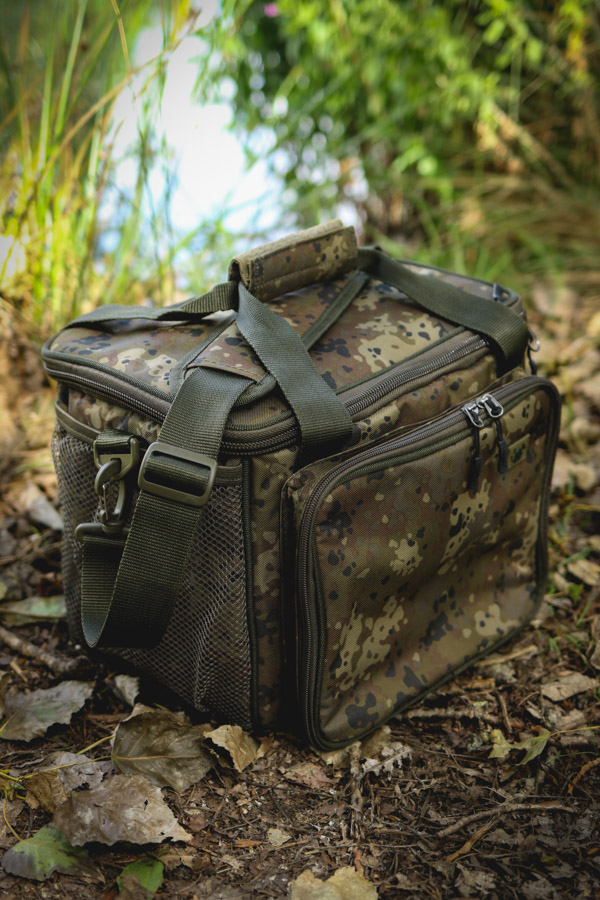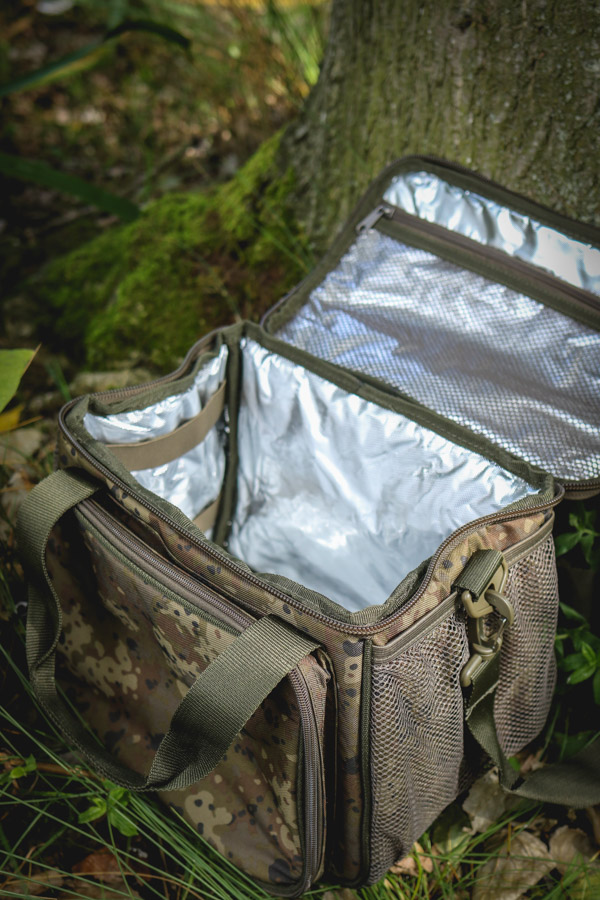 COOL BAG
RRP: £32.99
The Camfleck Cool bag will easily accommodate a two-pint milk carton upright, and the internal elastic strap helps to prevent your precious cargo from tipping over.
The foil-lined inner keeps food and drink fresher and cooler for longer, while ensuring a wipe easy surface for keeping your bag in tiptop condition. Handy mesh pockets on both sides are perfect for housing cooking equipment and utensils and the front pocket boasts a number of elastic loops to hold cutlery securely.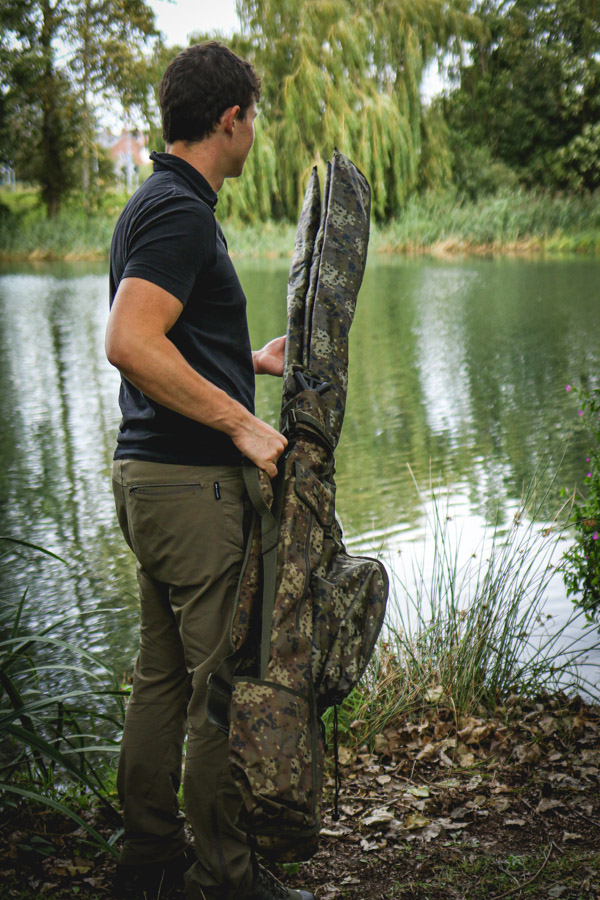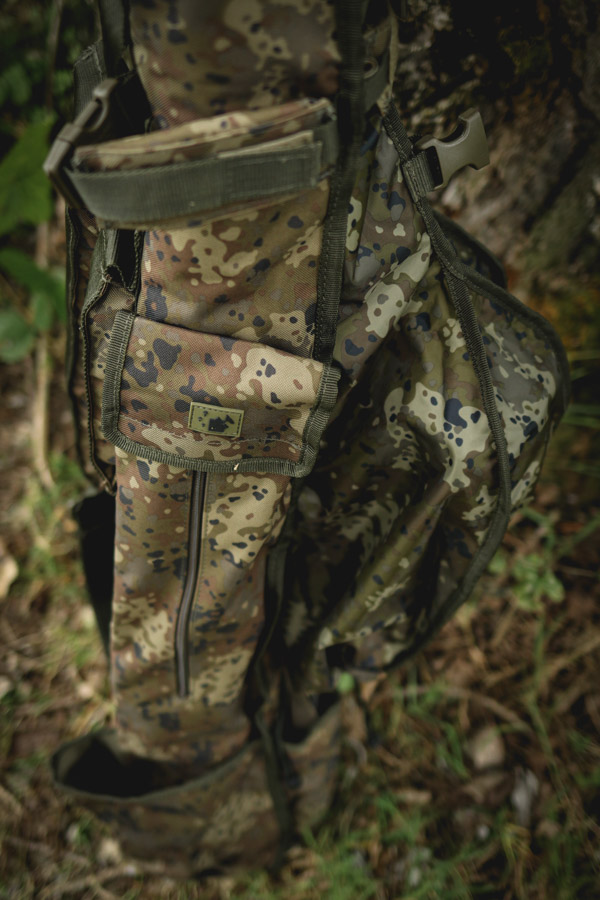 SLIM QUIVER
RRP: £39.99
The Slim Quiver is exactly that, and ultra-slim four and a half inches wide! A central compartment takes your landing net and pole while a brolly style shelter can be fastened to the outside pocket, leaving enough room for three rods on the exterior.
A pocket for banksticks and a large, detachable strap make this the perfect solution for mobile carp anglers.
SINGLE ROD SLEEVE
RRP: £17.99
Ideal for both 12ft and 13ft rods and suitable for butt rings of 50mm, these minimal single rod sleeves provide great protection with a luxurious internal quilted lining and a resilient 210D PVC backed nylon outer material, keeping bulk and weight down to a minimum.
The sleeve includes features such as a drawstring closure below the reel, ensuring a good fit, and a Tip Top with adjustable elastic strap to add protection to the rod's butt cap while keeping the blank firmly together in transit.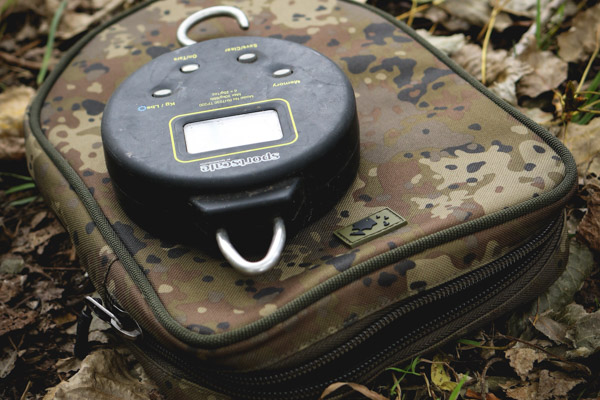 SCALES POUCH
RRP: £12.99
The Scales Pouch has been measured and constructed to house large dial scales such as the ever popular Reuben Heatons. Fits neatly into the front pouch of the rucksack and benefits from a waterproof base that allows them to be used as a kneeling pad.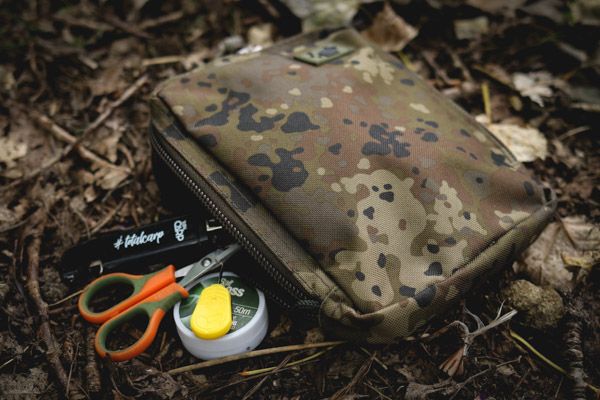 SOLID ZIP POUCHES LARGE & MEDIUM
RRP: £7.99/£6.99
Handy accessory pouches constructed from strong and hardwearing 600D material. With durable and strong zips, they are designed to house all manner of accessories, from bivvy lights to power packs, head torches or terminal tackle.
Available in two sizes.
WEBSITE: www.thinkingganglers.com