TF GEAR | Banshee Extreme 1-Man Bivvy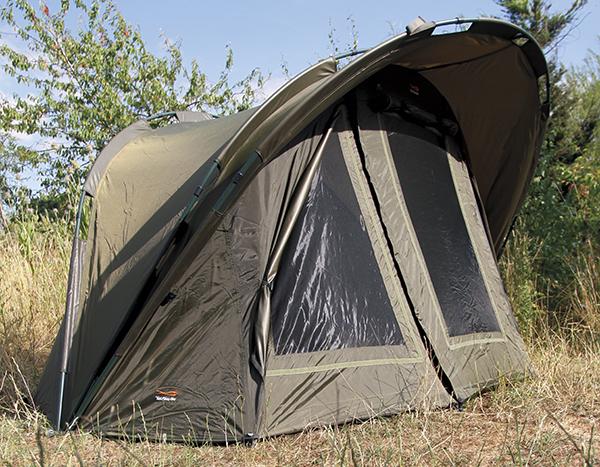 TF Gear has a great reputation for providing anglers with some of the best value equipment on the market. The Banshee Extreme is no exception, in fact, it's probably the best value bivvy in the market right now!
With a strong and robust pole structure, featuring a pram hood, you receive the ultimate protection against the most gnarly weather Mother Nature can throw at you while enjoying your time in the great outdoors. It's relatively quick and easy to set up via the simple and traditional pole-to-pole connection and it packs away with minimum fuss into the provided carry bag.
The skin comprises a heavy-duty waterproof material that will deter the most extreme rain and keep you dry and protected from the elements whatever the weather. There's an interchangeable door system that features mozzi mesh, clear PVC and a standard door configuration, you can set the door to a letterbox style too should you wish to view the water while the weather is adverse.
Airflow vents in the rear are ideal for use in the summer to keep a constant flow of air circulating within the bivvy, to provide cool shelter on warm summer sessions.
Multiple rod straps enable you to position your rods securely while rebaiting or rigging up and heavy-duty pegs come as standard to keep the rigid frame anchored in position. Everything about this product screams exceptional value for money and you'll be hard pushed to find another bivvy for less than £150 that's made to this standard. It looks great, has been build to a high specification and will provide you with years of use in the right hands.
If you're looking for a budget-priced pramhood bivvy then we strongly recommend you take a look at this.
RRP: £149.99
WEBSITE: www.totalfishinggear.co.uk