Sonik Xti Dome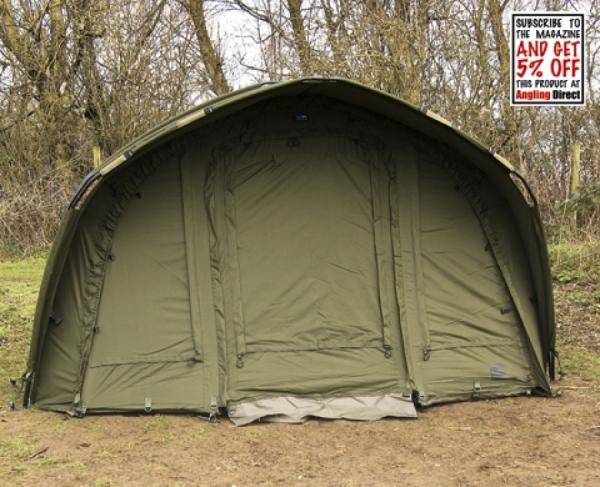 There are literally hundreds of shelters on the market, all of which offer some benefit or other, from ease of use, large floor space, small packed-away dimensions and all other manner of stuff to entice you to use them.
However, Sonik has, thankfully, produced the XTI with one thing in mind – comfort.
Let's face it, that's what a bivvy should primarily offer you, unless you're the 'take as little as you can' travelling-type angler.
With generous dimensions, a luxurious 20,000HD Armatek outer and solid three-rib construction, this will keep you happy through the very worst conditions. A huge peak offers increased protection from the rain and even allows the front to be off during wet conditions while you sit happily inside, as dry as you like.
But what about using it at this time of year? Well, Sonik has that covered too.
Fully removable doors and entire front panel, as well as mozzie windows, make it truly versatile and the twin mozzie 'windows' at the rear add to this even further. Plenty of bivvies have rear vents now, but if you've never used one before they are an absolute revelation. On warm, balmy days the increased airflow makes all the difference. So, you see, the XTI is genuinely an all-year-round option for the bivvy angler.
As a full-blown shelter system it's quite bulky in the bag, but you can strip lots of bits out during summer. This is a small price to pay for the comfort on offer in winter. (MC)
£449.99

Don't forget - subscribers to the magazine get 5% OFF THIS PRODUCT at Angling Direct.
Subscribe here
Terms and conditions apply