SONIK | Insurgent Carp Rods (Video)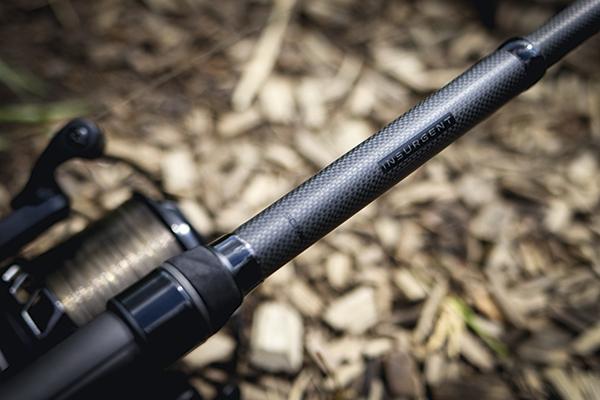 There is always plenty to look forward to in fishing; at the moment many of us are already looking ahead to the warmer months where the fish are more active, feeding harder and are at their heaviest weights. In the tackle world there is much to be excited about too, especially having seen Sonik's new Insurgent Carp Rods.
The production of these specialist tools has been based on the design of previously available retractable-butt carp rods yet this model looks at getting the very best performance possible. Sonik's own Xtractor rods have proved to be extremely popular and for their price point they really do pack a punch for the cost. But for those out there looking for a rod that is lighter, quicker and more responsive, then the Insurgent Carp Rods may be just what you are looking for.
This has been achieved by using a number of new materials and utilisation of the latest high modular Toray carbon blank gives the rod a significant advantage over cheaper models. Aesthetically these rods are truly beautiful; the 1K armoured weave running along the entire length of the rod gives an appearance of a rod costing double that of the Insurgents. Significant weight has been saved by utilising this material and the theme continues with the super light M-Series DL black guides running along the blank with a 50mm distance guide pattern. This large butt ring ensures that distance casts can still be made and with an anti-frap tip you can really wind up on a cast and propel the lead further than ever before on rods of this specification.
There are two lengths of the Insurgent Carp Rod available, 9ft and 10ft, with a number of test curves to choose from: 2.75lb and 3lb test curve with the 9ft whereas 3lb, 3.25lb and 3.5lb are available with the 10ft. Because of the retractable butt, the transport lengths of the rod are cut down significantly, where the 9ft folds down to 44 inches in length and 10ft to only 50 inches, which can fit in the boots of many cars!
An 18mm Fuji DPS reel seat will house any reel but to balance the setup well a medium sized big pit would do the job nicely, especially when distance casting may be required at times. The matt finish of the Insurgent Rods gives it an almost custom built look and the slim Japanese shrink rubber handle provides the classic final touch.
RRP: 9FT £139.99 / 10FT £149.99
WEBSITE: www.soniksports.com
To find out more about the Insurgent Carp Rods, watch the video below.