PROLOGIC | SMX Custom Black Alarms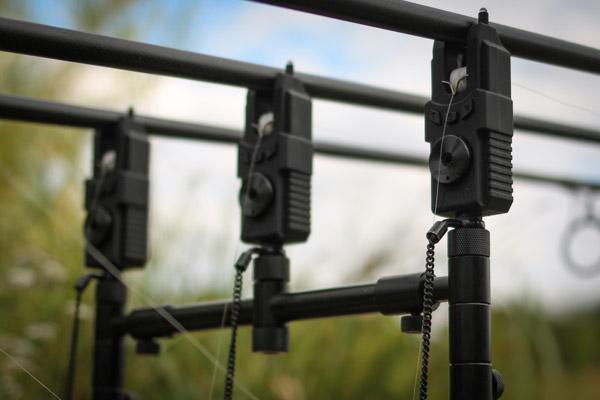 The SMX alarms have already proved popular both on home turf and across the Channel in Europe. Their simple and reliable functionality has been a real winner and users simply can't fault the system.
With the Custom Black models, Prologic has further improved the cosmetics of the alarm to create something that is really quite elegant. The black anodised speaker cap and snag ears, white PTFE roller and purple LEDs make it an alarm even the most discerning carpers would approve of. What's more, three alarm heads and a receiver retail at a mere £199.99!
The alarm works on a magnetic roller wheel system, with five volume (plus silent), four sensitivity and seven tone settings, each adjusted with simple single-button operation.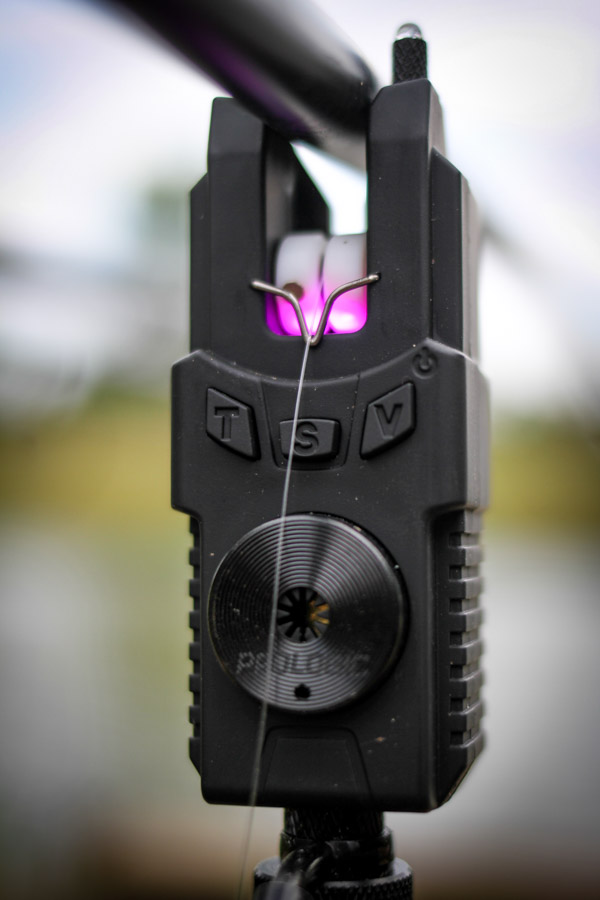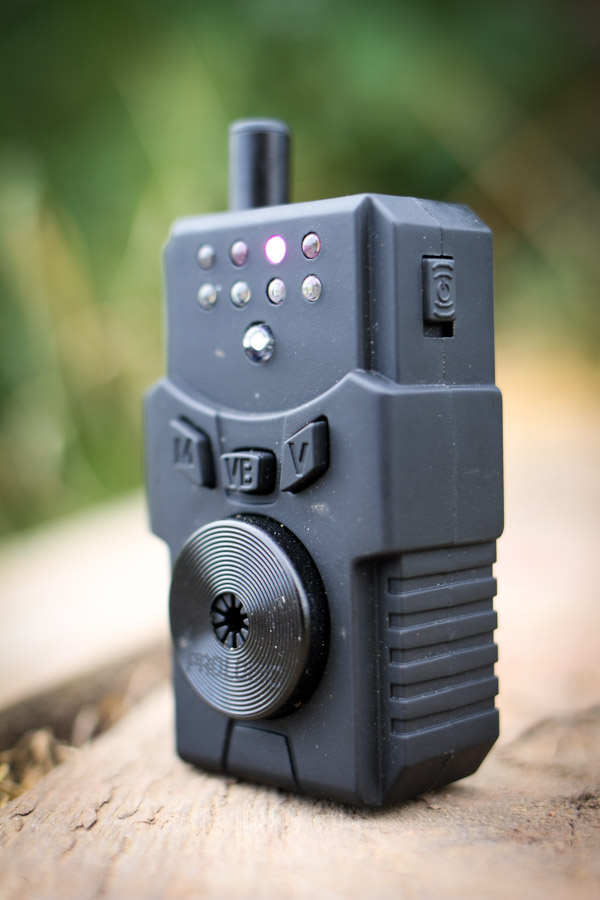 Prologic SMX Custom Black alarm (left) and receiver (right).
The compact body is fully waterproofed and features retractable illuminating snag ears, with a purple LED on the left-hand snag ear to indicate a forward take and a white LED on the right to indicate a drop back. Additionally the alarms are also dual toned for audible differentiation between forward and drop-back motions. The purple under-lit roller can be set to night mode for a gentle glow that doesn't drain the battery.
The receiver is equally feature packed with a memory function, silent and vibration modes, and a night light to help you see where you are going when you receive a take. Once again the body is fully waterproofed and features dedicated purple and white LEDs for forward and drop-back indication. Both the alarms and receivers run on two AAA 1.5V batteries for added convenience.
RRP: £154.99 (2+1); £199.99 (3+1); £249.99 (4+1)
WEBSITE: www.prologicfishing.com