MUCK BOOTS | Muckmaster Short Boots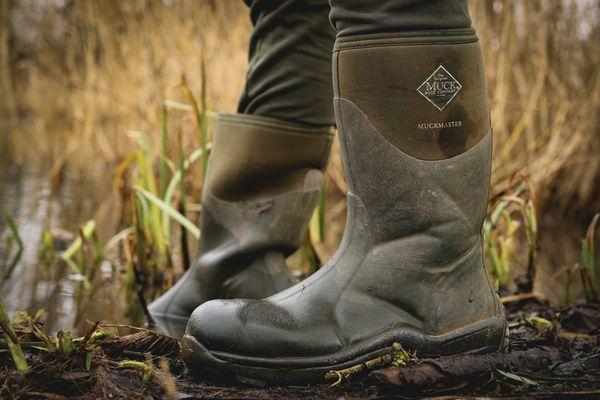 For a long time I was an advocate of wearing hiking boots in the winter months, the likes of Brasher boots, which are designed for being active outdoors. Now these worked well when I was being active, walking the lakes, climbing trees, but when it came to sitting still my feet would soon get cold. Ever since getting hold of the Muckmaster boots two winters back, I can safely say I've never looked back! Throughout both winters I've pretty much lived with these boots on my feet and they've done nothing but impress – I can honestly say that cold feet are now a thing of the past!
So for starters… £110 is a hell of a lot to spend on a pair of wellies. I'm not going to sugar coat it, it's a lot of money. However, if you find you get cold feet when fishing then realistically it's a small price to pay for toastie tootsies. I've genuinely recommended these boots to all of my friends; both the ones who've asked about footwear and simply those who I see wearing anything inferior. You'd be forgiven for thinking that I was a Muck Boots salesman! A good number of them have gone on to buy themselves a pair and they've all come to the same resounding conclusions!
So what's all the hype about? For starters, spending time outdoors and particularly by a lake, we are always around water and so a Wellington style boot always makes so much more sense. The boots are 100 per cent waterproof for standing in the shallows or trudging through thick mud. Unlike conventional wellies, these are constructed from 5mm neoprene; the neoprene flexes, stretches and adjusts to the contours of your legs and feet ensuring a snug fit for maximum comfort and warmth, while a mesh lining allows your feet to breath. The boots have a thermal foam underlay and an EVA moulded midsole, which again is comfortable and warm underfoot. These high-performance boots then have extended rubber overlays and durable lug outsoles for ultimate protection and stability. Put simply, the boots are outrageously warm, super-comfortable and best of all, when paired with quality Merino socks, your feet just don't seem to sweat!
The Muckmasters are available in both a low and high boot; I personally opted for a low boot in half a size up to make getting them on in a hurry that much easier. You can actually roll down the neoprene upper of the boot and it opens them up. Add to that the smooth neoprene inner and you can slip straight into them with ease when you get a take. There are loads of other boots available from the company too, if you're looking for something a little bit different and if they are anything like the Muckmasters then you won't be disappointed!
Matt's Verdict: "The best Winter footwear I've ever worn!"
RRP: £110
WEBSITE: www.muckbootcompany.co.uk