Jrc Stealth X Lite Bivvy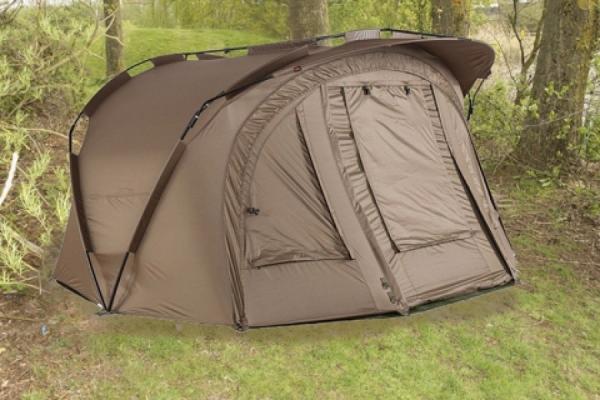 Dan Murrell's verdict... Lightweight and compact but offers superior protection.

For the past few years I have been a brolly angler, favouring the lightweight nature, quick erection and compact space. When this arrived in the office for a Used & Abused I thought I'd give it a go to see if brollies now offered the attributes that I look for in a shelter.

The unique hybrid aluminium frame results in the whole system weighing in at a mere 6.9kg complete with pegs and groundsheet. Having never set one up before I was impressed when it took no longer than 10 minutes to erect, and I honestly feel that if I was under pressure and in a rush I could perhaps even half that time.

There were a few features that really stood out. First was the peak. Now, initially I kept hitting my head because I simply wasn't used to having a peak but that soon stopped as I became accustomed to the size of the shelter; then its handy use spoke for itself. Being able to stretch out while sitting on my bedchair and cooking was a real dream but it was still compact enough that I had everything to hand.

Secondly, the rod straps are as handy as ever, but more useful than that are the inner mesh pockets, meaning that all my valuables, headtorch and receiver have a designated place, thereby making the available space as useful as it can be.

To suit my style of angling the front completely comes off, making this a fantastic shelter for summer and even day sessions. With effective crash zips the front can be attached in seconds offering a complete shelter system.

The handy large back vents are the final feature that result in this bivvy being one of the first shelters that could possibly make me consider the transition from a brolly to shelter once again. (DM)

Price: £249.99