Gardner Att Alarms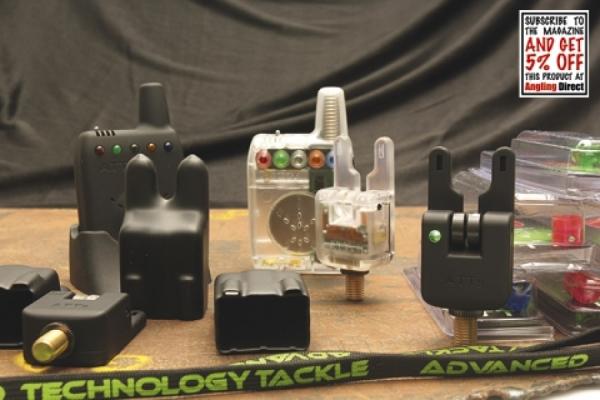 After being the sole worldwide distributor for the very cult Advanced Tackle Technology bite alarm manufacturers, we are happy to relay that Gardner has recently announced the acquisition of the innovative company.
With a small, compact and silent alarm head, the ATTs are ideal for the angler wanting to keep quiet on the bank while offering unrivalled weather protection and incredible receiver range. Following on from the phenomenal popularity that the earlier models saw, the team didn't rest on its laurels and now offers a fully illuminated roller wheel version.
Plus, for the tackle tarts among us, a very different looking crystal version. As far as receivers go, these hardy and durable rubberised units boast a variety of features.
For example, the water-resistant Deluxe Receiver can hold up to 10 channels and equally boasts 10 tone choices to suit. Utilising two AA batteries for improved bank life, they are easy to buy on the way to the bank. No more looking for a small, ridiculous sized battery!
Each head benefits from a completely sealed unit that offers a superb waterproof housing, and the roller wheel benefits from a magnetic roller system. The magnetic system also turns the alarm off automatically when put in their protective rubber cases to ensure a prolonged battery life. A wide range of accessories can also be purchased, including lanyard, different colour LEDS and roller wheels, bivvy table cradle, snag ear plates and more. Hopefully I will be able to get a set in the office to give a thorough testing; if I can't break them, no-one can. (DM)
£ Various

Don't forget - subscribers to the magazine get 5% OFF THIS PRODUCT at Angling Direct.
Subscribe here
Terms and conditions apply