Fox Supa Brolly System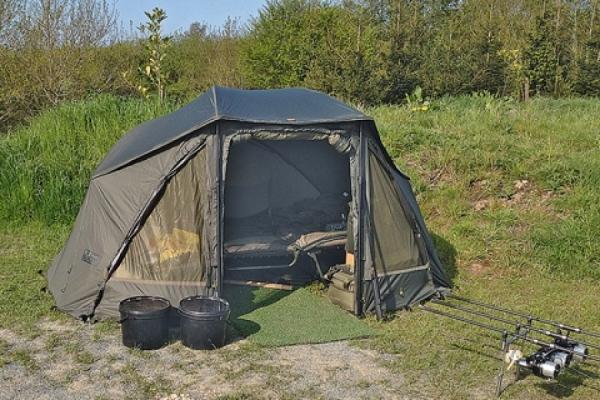 TC reader Ian Smith from Westbury, Wiltshire says: "I've had my Supa Brolly for nearly a year. In fact, I got it when they first came out, or at least when Fox introduced the full-blown 'system' version complete with groundsheet and infills.
"I absolutely love it and have yet to find any fault whatsoever.
"The four ribs at the back all contact the ground, which provides stability and adds to the internal space. I can get my Nash Wide Boy bedchair inside without any fuss and still have room for all of my kit. Actually, there's so much room inside, thanks to the dimensions and unique erection system, that the Supa Brolly is more like a bivvy.
"The material has remained faultless and completely waterproof, and I have used it in all conditions. There are Velcro rod retainers, the groundsheet clips inside easily and the bag is also plenty big enough for all of the various elements. I have to also mention that, compared with many shelters out there, I think it is exceptional value for money."
RRP:
£299.99
FOR MORE DETAILS GO TO:
www.foxint.com