Fox Reflex Compact Bivvy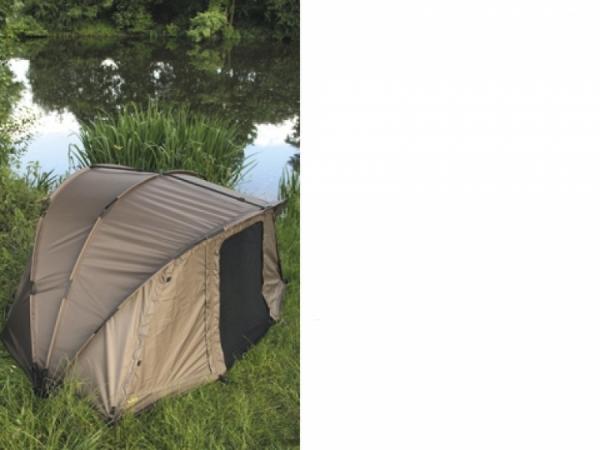 First Look! Similarly to all the short rods now available, several companies are producing compact versions of their bivvies and, in the Reflex, Fox has nailed it.
Although I haven't fished from it, I did spend two nights under this one at Carp In The Park and I absolutely loved it. Not just for its small nature (which in truth, as a brolly angler, is still amply big enough for me) but for the features it boasts and the all-round build quality.
RipStop Ven-Tec material creates a rugged, waterproof and breathable material that will not let you down and which, if you nick it accidentally, will not worsen. Rear vents with mozzie windows – an absolute must these days – also feature, although I'd have liked to see the zips on the inside and not the exterior, and there is the option of full infill with door, as well as additional clear and mozzie-mesh door panels. All of these simply zip on and off quickly and easily.
Getting back to the price, this bivvy is aimed at a certain market. If you are the 'take the kitchen sink' angler then it's not for you. However, if you don't take more than you need, and prefer something less akin to a portable mansion, this will be right up your street. It's also exceptionally light and packs away into a short, narrow bag, again ideal for the angler who wants to travel a little lighter.
Additional images can be found at www.totalcarpmagazine.com. Take a look because I'm sure you'll be as impressed as I was. (MC)
£389.99 (£139.99 for the wrap)