England Win Again!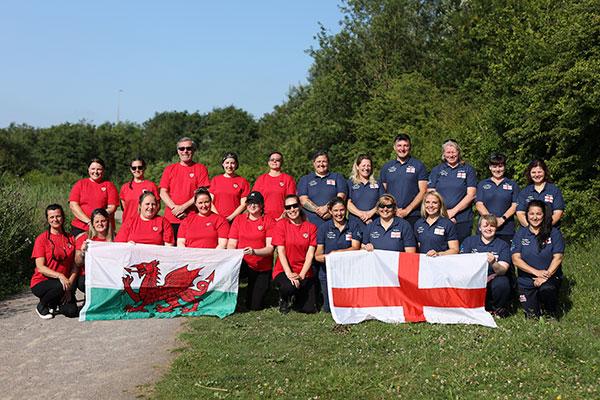 Wales hosted England at Lamby Lakes, Cardiff, last weekend for the first international carp match in almost two years with both teams fielding new squad members and Wales looking favourites on their home turf.
England took an early lead through Captain Ellen Beedham and debutant Kayleigh Smith, but Wales hit back on Saturday morning landing a hat-trick of fish in quick succession to take the lead in two sections, putting England on the back foot.
After a review of tactics and rigs England ladies didn't falter, kept their minds in the game and by Saturday afternoon were back in front with fish to Becky Sharman/Jane Henthorn and Sam Hoskins/Toni Bevilacqua. Going into darkness they led in three of the four sections and were level in the fourth. The only carp of the night fell to Hoskins/Bevilacqua, increasing their lead further. England finished strongly with their last carp of the event being caught just 15 minutes before the final whistle, while a valiant Wales couldn't muster another bite.
With 11 fish banked in the 48 hours, three were landed by the Welsh team for 53lb 10oz, and the remaining nine fish caught by Carp Team England for 169lb 13oz. According to FIPS Ed international scoring, the match was decided on section points and it was a resounding 6-10 in favour of England.
England Manager Rob Hughes praised all the teams: "It's always a test coming to Wales, and the Welsh ladies had us worried early on. Fortunately we figured out the tactics pretty quickly and the team executed them perfectly to record a resounding victory against the odds."
The competition was recorded for TV and will be shown on BT Sport in the near future.