Delkim Slimlite Indicators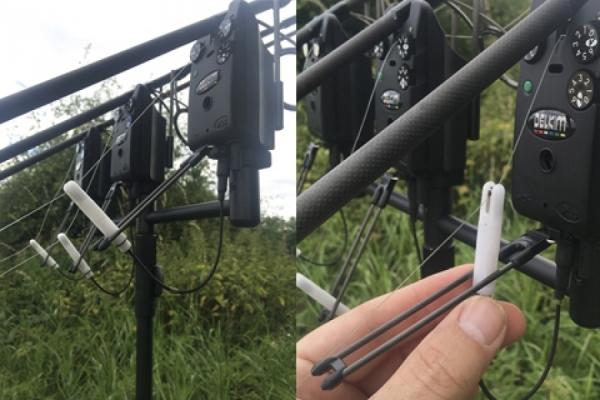 Oh, finally, there's an internal LED, which lights up and is available in all of the Delkim colours. I genuinely can't wait to use these on a more long-term basis because I think they're absolutely spot-on and cannot speak highly enough of them at this early stage. (MC)As much as I will admit to being a bit of a tackle tart, I always place a product's functionality over what it looks like, as I explained to somebody on Instagram recently when they said these didn't look very carpy. The mind boggles.
What they are is a completely new style of indication that offers absolutely everything you need from your setup, all in one neat package.

The best way to understand them is to see the video that Lee Romang and I from Delkim shot (it's on the Delkim website) because these few words cannot really fully do them justice.

However, what I do have room to say is that they offer the ability to fish with tight or slack lines, easily switching between the two without fuss. However, crucially, you can fish slack lines in even the windiest conditions because they're held steady within the carbon arms.

The beauty is that once the line is secured in the magnetic clip for slack lining, it stays there. There is none of this line falling off the clip as soon as you get a bite or, worse, a line bite. The magnets gently grip any diameter line, including braid, but do no damage whatsoever.
You can use them conventionally as well, with any kind of tension on the line and, another bonus, the head runs freely up and down the arms without there being any arc of movement. It's as safe, secure and sensitive a bite-indication setup as I have come across and, unlike the previous DuoCarb and ES systems, it's much more compact.
£34.99