Cyprinus Magnetix Brolly With Overwrap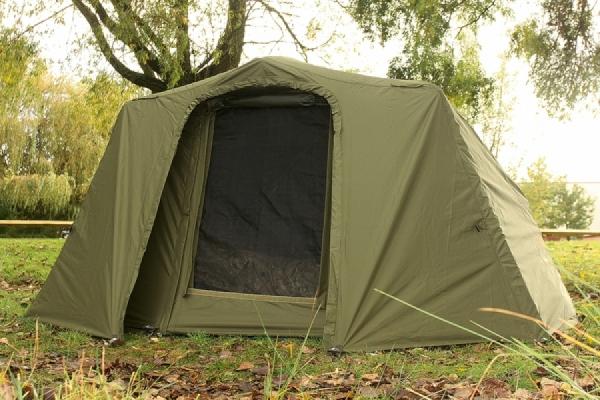 The Cyprinus Magnetix is a complete shelter that's ideal for year-round use. Constructed from the new and improved Hydro-Tec fabric, it is without doubt one of the most resilient, waterproof and weather-resistant shelters on the market.
What really makes this one a game changer is its sheer versatility. Supplied with infill panels, overwrap and mozzie net, this 60in shelter can be used as an open-faced umbrella offering panoramic views or can be erected as a double-skin, fully enclosed shelter for when you require that extra comfort. Magnetic-link, powder-coated pole technology allows the shelter to be erected and packed away in no time at all without compromising on the overall strength. A compact eight-rib design gives maximum headroom within the 60in frame, resulting in loads more room when compared with a conventional brolly design.
Complete with heavy-duty groundsheet,T pegs, storm poles and overwrap, everything is included to prepare you for even the worst of weather conditions with no additional cost. As with all Cyprinus products, they can either be brought directly from its website or found on the eBay page, starting at a minimum bid of 99p. (DM)
Price:
£0.99 to £169.99
For more details go to:
www.cyprinus.co.uk