Crafty Catcher Show Deals (without the show)!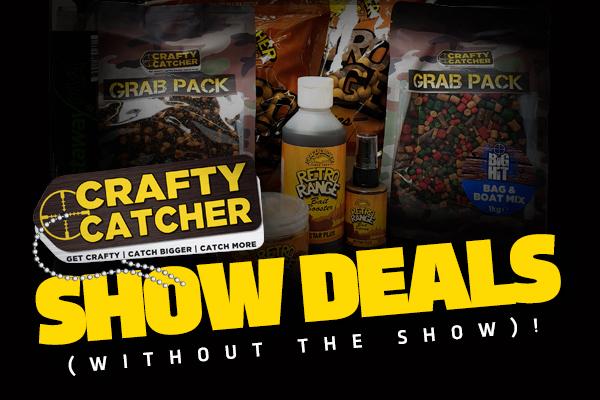 The Big One might have been postponed due to the Coronavirus outbreak but Crafty Catcher has ensured you still get the chance to get your hands on their incredible show deals!
Teaming up with the Bait Superstore, Crafty are giving you the opportunity to purchase their exclusive show deals while stock lasts. They have some incredible offers with the limited amount of stock made available for the event so once it's gone, it's gone! We advise getting in there fast to avoid disappointment…
Deals available:
£20 Big Hit Show Deals (Available in 3 variations Raspberry and Black Pepper/Salty Tuna/Chocolate and Vanilla Nut).
£30 Retro Show Deals (Available in 3 variations King Prawn/Peanut Pro/Nectar Plus).
£20 Superfood Hookbait (Available in 2 variations Pop-Ups/Wafters).
£30 Superfood Hookbait Bundle Deal (1 pop-up deal and 1 wafter deal combined to give you an extra saving of £10).
Click here to start shopping >>
To find out more about Crafty Catcher's The Big One show deals, watch the video below.