Angling Trust Health Check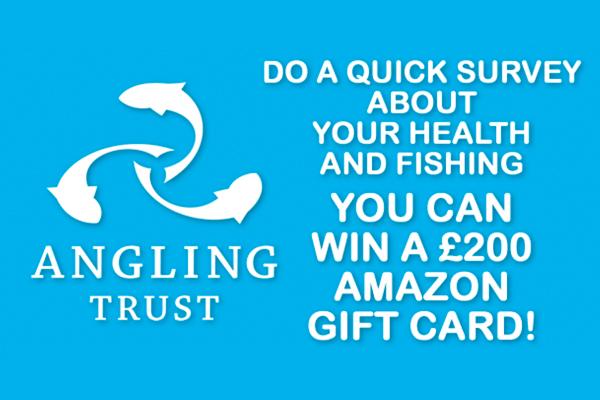 The Angling Trust needs to find out how many people who go fishing are affected by their health or disability, how this can influence their fishing and what can be done to provide support.
To do this they need anglers to take part in a quick survey. There's no personal or sensitive data required in the survey and it only takes around four minutes to complete. The Angling Trust will only use the answers to create better angling opportunities for you and other people.
At the end of the survey you can choose to enter a prize draw for the chance to win a £200 Amazon Gift Card – it's completely free to enter!
To take part, simply click here.