Anatomy Of A Carp Rig | Gaz Fareham's Simple Silt Rig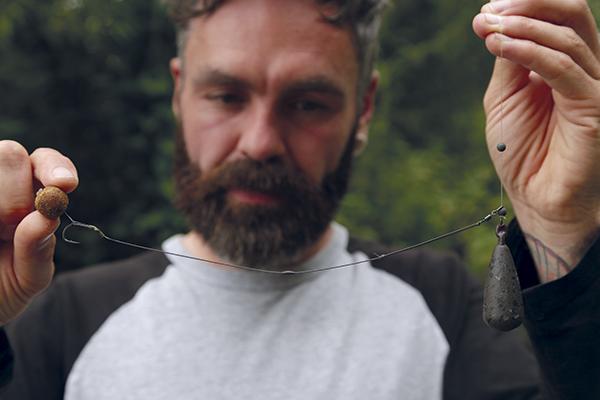 For me, autumn is always about fishing with boilies. In the summer I will still fish with boilies, but they will be mainly broken up and mixed in with a lot of pellets and seeds. When it gets past September, I pretty much fish boilies almost exclusively.
If I can, I like to then try and bait the lake I am fishing regularly. It is all about consistency and if you can apply the bait a few times a week, you will have a good chance that the fish are visiting the spots regularly.
The carp are trying to stack on their weight and boilies are the best way to do that, particularly with a boilie such as the Krill, which has everything that they could want and need in it. I do like to ramp up the attraction of the bait by adding some Pure Krill Liquid and GLM powder too, as that will sit and linger over the spot even if all the bait has gone.
Not only do I change the bait at this time of year, the areas that I want to target differ too. In the summer I may be looking at bars, bays, margins and so on, whereas in the autumn I prefer the slightly deeper and silty areas in the open water – spots with a nice bit of depth to them, and that firmer silt is a great place to put the rigs.
The silt will hold big larders of naturals and you will see the fizzing and sheeting on these areas as the carp dig out the bottom in search of them. If you can pick an area that the fish are already using and visiting, then you are on to a winner. To find these areas, I want the fish to firstly tell me where they want to feed.