Creedy Lakes | Devon
Tucked away among the scenic and tranquil pastures of Devon, Creedy Lakes offers premium specimen carp and tench fishing on a historical spring fed lake dug in the 18th century. Tree lined and picturesque, Creedy can be a tricky venue with great rewards for the angler that gets it right.
Lake Overview: Creedy Lake offers four and a half acres of carp fishing paradise with spaciously placed swims around the triangular water. It is abundantly stocked with a mixture of dark chestnut commons, scattered mirrors to 29lb and even a sprinkling of koi and ghost carp to 21lb. The immaculate and black backed common carp are the jewels in the Creedy crown, going to over 36lb and although they can be tricky to tempt they are certainly the target for many specimen anglers.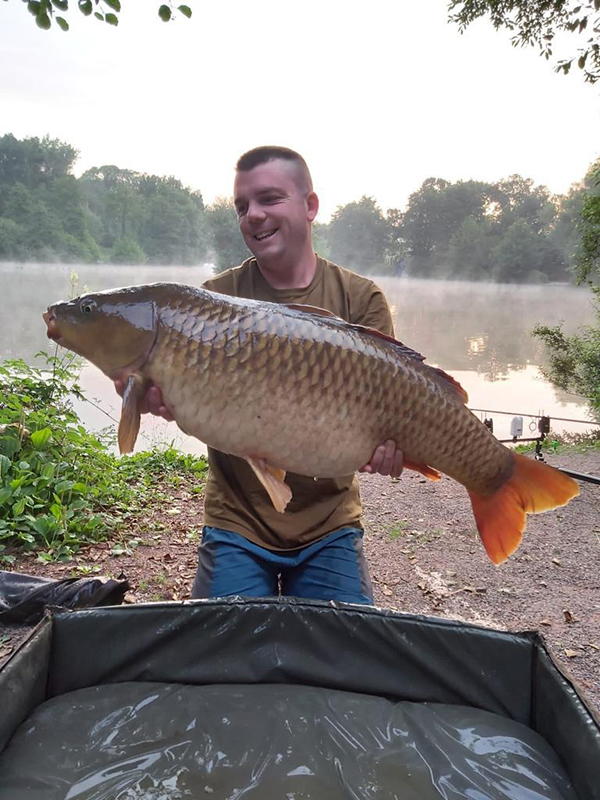 Other species present that regular anglers flock to the well-kept banks for are the green and golden tench that can regularly be found fizzing in the margins at dawn and dusk. Topping over 8lb, these are indeed well worth targeting, but bear in mind they can be finicky feeders at the best of times.
Depths range from two and a half to 10 feet at the deepest part and a central island and two further islands situated in two corners encourage plenty of carp to regularly patrol the margins, seeking sanctuary and offering the keen angler a chance to ambush one of the stock in what is often exciting close-quarters fishing. The road bank is home to an old boat house, that gives the venue a touch of nostalgia and heritage, and for the keen eyed among you, this is a great area to watch the carp fizz and get in tight to the margin, so stealth is very much on the cards when trying to outwit one of the tricky residents from this area.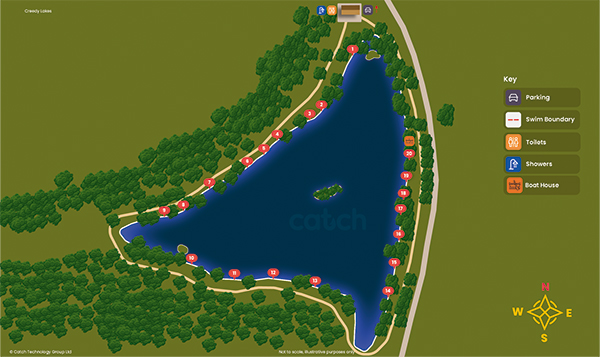 Tactics for Creedy lakes are very much seasonal and anglers should always act on what they see before them. In these hotter summer months, the fish regularly patrol the margins and wafters, pop-ups – yellow seems to be a firm favourite – and even baits fished snowman style or tipped with maggots produce the goods.
After spawning by both fish and frogs, there is always plenty of live bait that anglers come up against, and black foam fished on zigs can often produce the odd fish when all else seems to be failing.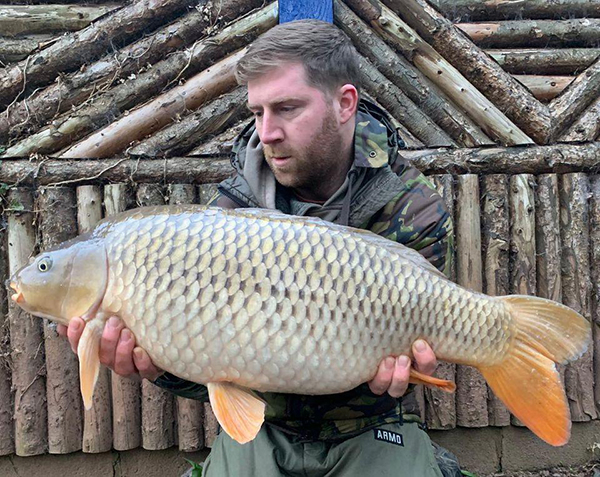 At the top end of the left bank near the predominant finger and the top end of the right bank are always banker spots; carp seem to regularly patrol and find sanctuary in these areas. It is often advised to feed an area or two in the margins or further afield but refrain from putting a rod on it straightaway so the carp build up a level of confidence.
The go-to rig this season has definitely been the Ronnie, with many anglers using it and to good effect.
Address:
Creedy Manor
Long Barn
Crediton
EX17 4AB