TACKLE BOX | CF-X 12m Telescopic Baiting Pole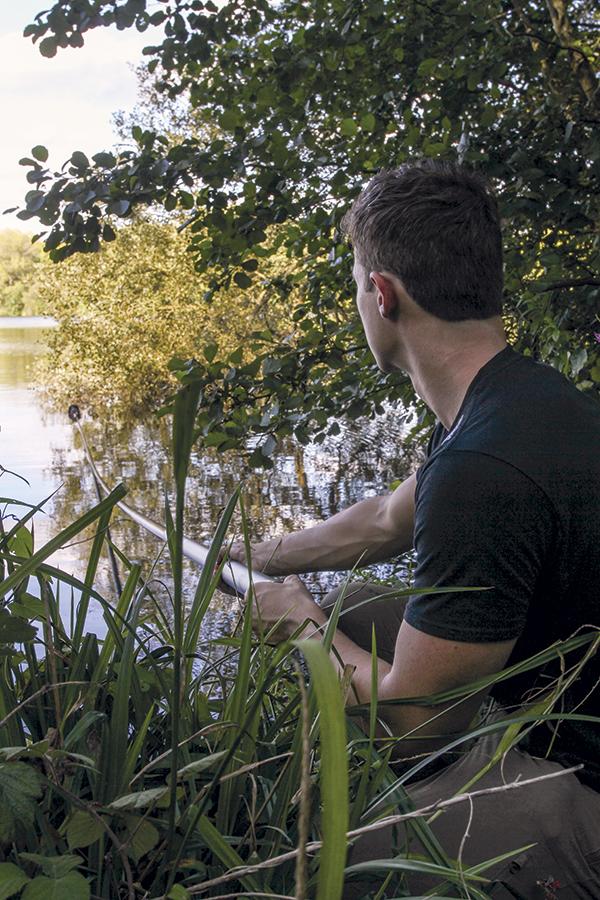 A baiting pole is an item of tackle that has really become something that many thinking anglers carry in their armoury. However, the bulky nature of what is already on the market means it is not very conducive to travelling light and having to set out all of the poles to one side can become a serious trip hazard in overgrown swims.
This new 12m telescopic baiting pole from the renowned Tackle Box in Kent is an industry first and addresses these fundamental problems.
The telescopic nature makes the job of shipping out and shipping back easier for the angler, with the nine telescopic pole sections that make up the 12m pole length. The ease of use of this telescopic pole is certainly going to be useful in restricted swims and tight areas like canal towpaths, where there is little storage space for the standard take-apart pole sections.
The other thing the telescopic pole combats is the worry of putting the pole away and jamming sections together, or damaging the fragile connection of thin-walled carbon on the ends, which is unfortunately easily done if dropped or trodden on on the bank. The shipping out will be quicker than the push-fit alternative as it just slides out, as opposed to sliding together each section while shipping out. This should also avoid the unfortunate tipping of your bait when you look down for your next section!




These poles offer the angler pinpoint accuracy and presentation of rig or bait in tight and previously unfishable swims and the option to quietly bait without drawing attention to other anglers or birdlife on the venue. The compact nature is certainly a big bonus and means even the most mobile of anglers could slip this in their kit for use when needed. The pole incorporates an aluminium butt cap with rubberised insert that can be screwed off should the need for maintenance on the pole be necessary.
This would be a great addition to the angler who travels light, whether that be chasing carp in the edge or on rivers and canals. No nook or crannie is too tight as this will help accomplish the task with ease.
RRP: £109.99
WEBSITE: www.tacklebox.com