RIDGEMONKEY | VRH300 USB Rechargeable Headtorch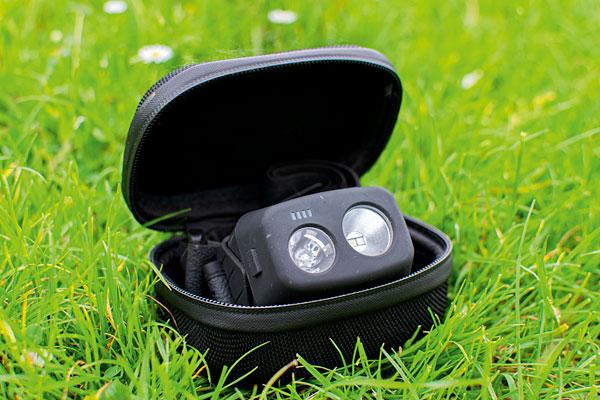 Is there anything more frustrating than an essential electrical tackle item running out of battery while bankside?
Other than losing a fish to a hook-pull, a headtorch dying mid-session surely has to be a close second. It was for me anyhow, until a year ago when I decided enough was enough with buying the best batteries out there and instead procured the RidgeMonkey VRH300 USB Rechargeable Headtorch. Now there is one less thing to worry about taking when fishing in the way of spare batteries, as a power bank is always carried to charge the phone, camera batteries and now the headtorch.
The supplied short USB cable makes for easy charging of the light, which takes approximately four to five hours from flat, yet once charged a total of around 90 hours battery life can be achieved dependent on the setting used. Five beam options vary in brightness with two of these being the green LED output.
This high-quality product from RidgeMonkey boasts dust and water resistance, ensuring longevity of the item, which is helped further with the optional Gorilla Tech Case.
It is only when you get your hands on the VRH300 headtorch that you appreciate the engineering behind it. Battery life can be simply checked by the click of a button on the side, which is indicated by four blue LEDs. The chunky and easily adjustable strap sits comfortably around the head where the headtorch can be illuminated by a small power button located on both the top and bottom. A subtle feature incorporated with the angler in mind who often hurriedly grabs and dons the light when a bite occurs in darkness. I cannot see myself using another headtorch for the foreseeable future.
RRP: £49.99
WEBSITE: www.ridgemonkey.co.uk
Ryan Thomas' Verdict: "If you've grown tired of replacing batteries in your headtorch, RidgeMonkey's well grafted light source needs to be considered."