RIDGEMONKEY | VRH150 Head Torch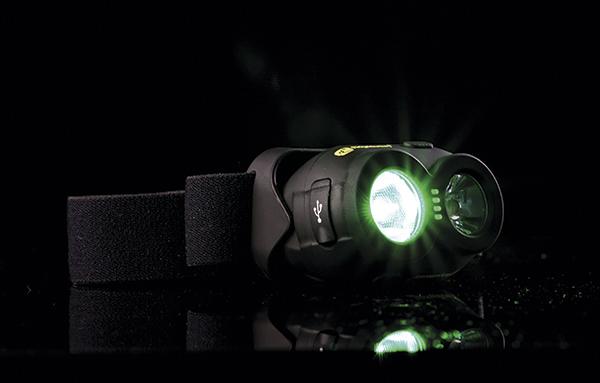 This stripped-down smaller version of the RidgeMonkey Headtorch was born from the constant need by anglers to have a smaller, more affordable unit that also has the reliability and build quality associated with all the range from this Essex-based company.
This headtorch will offer a value-for-money alternative to its bigger brother, the VRH300. The rechargeable USB, coupled with the dust and water-resistant properties that have been utilised from the bigger unit, are a must for any headtorch and a mainstay of the RidgeMonkey design.
The very user-friendly five-beam option, which caters for the varying situations you may encounter, offers variable brightness on the bank and dual colours to help shield piercing light from the water during those dark winter nights, as you move around stealthily looking for those subtle signs.
It fully utilises the USB charger which many smartphones run from these days, so it can be charged through a 12v port in the car and is also compatible with all 5V USB charge adaptors, should the need arise for fast charging on the bank, with a maximum charge time of three to three-and-a-half hours. The high capacity lithium battery will ensure less charging and increased performance, offering up to a whopping 80 hours depending on the setting.
The controls are a simple push button design with twin on/off buttons and this well-thought-out product will be a hit with many anglers, and with the already established RidgeMonkey brand behind it, we are sure it will be finding its way into many shops across the UK and Europe from October onwards… just in time to be used by the hard-core winter anglers on many venues.
RRP: £34.99
WEBSITE: www.ridgemonkey.co.uk