RIDGEMONKEY | ProCare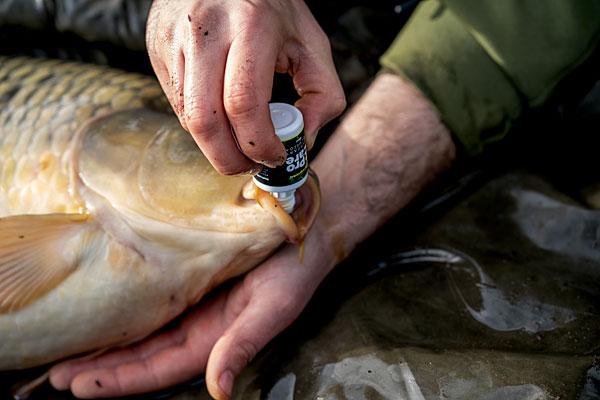 Fish care should be at the forefront of every angler's mind; from the moment that carp is in the net, it's the responsibility and priority of the angler to release it in as good condition as once it was caught.
RidgeMonkey has teamed up with a specialised Dutch team, previously known as Carp Care, which has been distributing the highly regarded carp care treatment to European fisheries and expert koi keepers alike to ensure fish are given the correct treatment to ensure their well-being for years to come.
Supplied in an easy to store and administer 20ml squeeze bottle, the ProCare Fishcare solution is based around the well renowned active ingredient of Propolis to treat mouth, body and fin damage. This well documented and proven product is a technical combination of human grade alcohol, Propolis and other key chemical compounds to ensure each ulcer, wound and sore is protected by a waterproof seal allowing the medication to continue working once the fish swims off safely.
There is simply no excuse to not keeping a bottle in your tackle box or unhooking mat to treat every carp; even on the hook-holds you have created, a drop of the ProCare will help to eradicate any chance of infection or further harm. Remember, fishing is our favourite pastime and we as anglers want to conserve our passion for many year and generations to come!
RRP: £10.99
WEBSITE: www.ridgemonkey.co.uk